Littlewick Green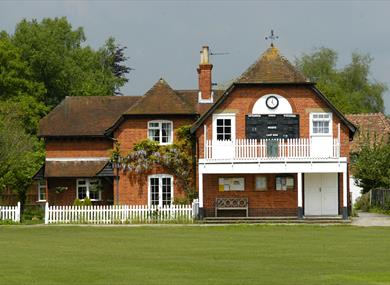 The village is set just off the main Bath Road two miles west of Maidenhead and has a certain charm, with many of its cottages and houses set around a sizeable green with the school and parish church completing the picture. Also here is 'Redroofs', the former home of Ivor Novello, where many of his most famous works were composed.
The village pub, the Cricketers, overlooks the green. The village hall (pictured above) was built in 1911 and has an unusual balcony facing the green where the cricket teams watch matches and keep the score on the scoreboard. Ivor Novello tested out many of his compositions in the village hall before they transferred to the West End.
The church was completed in 1893 and was built mainly to provide a burial ground and to make unnecessary the long walk to White Waltham in whose civil parish the village lies.