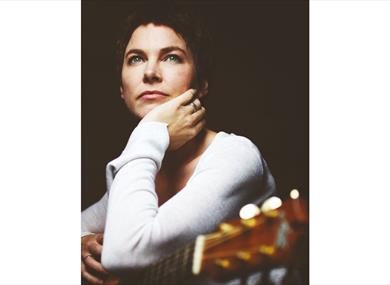 Address/Location
Norden Farm Centre for the Arts
Altwood Road
Maidenhead
Berkshire
SL6 4PF
Contact
Thought-provoking lyrics and expressive vocals in Maidenhead
Acclaimed British singer-songwriter Emily Maguire performs at Norden Farm Centre for the Arts in Maidenhead. The concert is on Friday 28 July at 8pm. Tickets are £14 (£12 conc).
Emily Maguire is a classically-trained multi-instrumentalist. Her strong, thought-provoking lyrics, supremely expressive vocals and stunning live performances have won her fans across the globe.
Emily lived in a shack out in the Australian bush where she made goats cheese to finance her first two albums for four years. She returned to the UK in 2007 and toured extensively with some of the world's great singer-songwriters, including American legend Don McLean. Her third album Believer received regular airplay on Radio 2 and won rave reviews in the music press.
Following an intensive tour of Germany in June 2014, Emily developed chronic tendonitis in both arms. She was forced to cancel all her gigs and was unable to play her instruments for 18 months, which triggered a severe depressive episode. Now recovered, her hauntingly beautiful new album A Bit Of Blue has received rave reviews in the music press.
"My new album and book both came out of a dark time in my life so I feel very grateful that something good came out of something bad," says Emily. "I had a lot of support from my family, friends and fans which made all the difference and I am just so glad now to be playing music again," she adds.
Join us as Emily Maguire takes to Norden Farm's intimate Studio stage with her new album, A Bit of Blue.