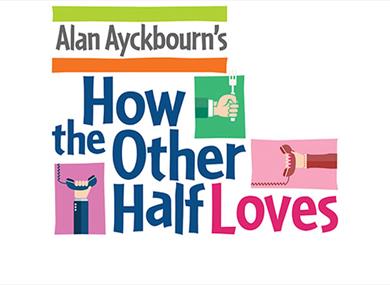 Address/Location
Theatre Royal Windsor
Thames Street
Windsor
Berkshire
SL4 1PS
Contact
One secret love affair. Two disaster-bound dinner parties. Three couples headed for trouble.
Following its critically acclaimed West End revival, Alan Ayckbourn's hilarious tale of matrimonial mishaps and London's funniest comedy of 2016, How The Other Half Loves, will open in Windsor before embarking on a national tour. As Bob and Fiona clumsily try to cover up their affair, their spouses' intervention only adds to the confusion.
William and Mary Featherstone become hopelessly stuck in the middle, falsely accused of adultery and with no idea as to how they've become involved. The plot culminates in two disastrous dinner parties on successive nights, shown at the same time, after which the future of all three couples seems in jeopardy…
The production is directed by theatre director and biographer Alan Strachan. Alan has directed plays in New York, Copenhagen and Amsterdam, but the majority of his work has been in London. He came to early prominence as Alan Ayckbourn's chosen director, and he has been involved with Ayckbourn's theatre at Scarborough for many years. Ayckbourn has written 80 plays in total including the acclaimed Relatively Speaking, A Chorus of Disapproval, and Absent Friends. All of which have seen major West End revivals in recent years. However, it is this production, Ayckbourn's hilarious tale of social graces and personal misunderstanding, which remains one of the celebrated writer's most famous comedies.
'Ingenious…Marvellous…Very Funny' Financial Times
'One of the funniest shows… comedy gold' The Times
'Timeless Genius… It doesn't get much better than this' Daily Telegraph
'Comic genius' Sunday Times
'Terrifically funny' The Metro
'Astonishing and hilarious' Mail on Sunday
Opening Times
Show runs
(30 Aug 2017 - 9 Sep 2017)