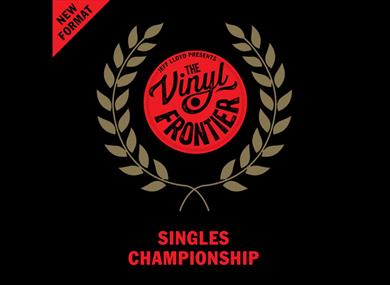 Address/Location
Norden Farm Centre for the Arts
Altwood Road
Maidenhead
Berkshire
SL6 4PF
Contact
The Vinyl Frontier crown the Singles Champion 2017 in Maidenhead
Join host Jeff Lloyd at Norden Farm Centre for the Arts for arguably the second most important Singles Championship of the year (after Wimbledon of course!). Join him in the Studio for The Vinyl Frontier Singles Championship 2017 on Saturday 22 July at 8pm. Tickets are £8.
Eight contestants bring along their three favourite singles on 45RPM. In tense knockout heats, the audience will help to decide who will be crowned the Singles Champion of 2017.
Join Jeff and Norden Farm to listen to some great tracks the way they were intended – in full and on vinyl. May the best singles win!