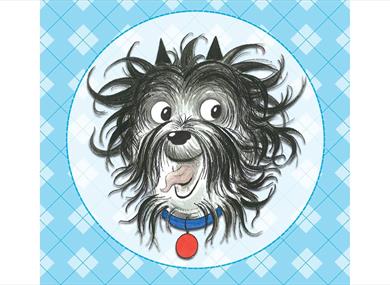 Address/Location
Norden Farm Centre for the Arts
Altwood Road
Maidenhead
Berkshire
SL6 4PF
Contact
Out of the gate and off for a walk, went Hairy Maclary to Maidenhead
A children's literary favourite comes to Norden Farm Centre for the Arts. Hairy Maclary and Friends is on Monday 23 October at 11.30am and 2pm, and Tuesday 24 October at 11.30am and 2pm. Tickets are £10 (£8 under 16s), Family and Friends (4 people) £32. Suitable for ages 2+ years.
Out of the gate and off for a walk, went Hairy Maclary from Donaldson's Dairy...
The show is based on the beloved books by Lynley Dodd. It features many of the cherished characters including Hercules Morse, as big as a Horse; Bottomley Potts, covered in spots; Schnitzel von Krumm, with the very low tum; and Scarface Claw – the toughest tomcat in town!
Hairy Maclary and Friends made its debut at the Edinburgh Fringe Festival in 2010 with a sold out run of 25 shows. Extra dates were added due to popular demand. In 2013 an updated version of the show premiered at the Fringe with two new stories including the debut of the Slinky Malinki character.
With music, singing and several of your favourite Hairy Maclary stories, this show is a must for the whole family this October half term!
Norden Farm's packed week of entertainment also features daily Arts and Crafts and Storytelling sessions, with different creative makes and stories every day.
Opening Times
Monday at 11.30am & 2pm
(23 Oct 2017)
Tuesday at 11.30am & 2pm
(24 Oct 2017)