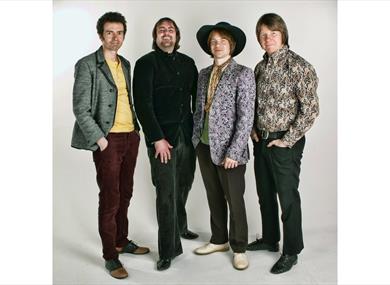 Address/Location
Norden Farm Centre for the Arts
Altwood Road
Maidenhead
Berkshire
SL6 4PF
Contact
Straight out of Maidenhead - The only Small Faces tribute band
A tribute to the hits that kept 1960s London swinging. The Small Fakers make a welcome return to Norden Farm Centre for the Arts on Friday 8 December at 8pm. Tickets are £15.
The Small Fakers features Maidenhead's own Matt Bond as Steve Marriott and Dan Taylor as Kenney Jones. The band was formed in 2007. They have been wowing audiences for over ten years up and down the country.
The Small Faces were one of the most sensational British bands of the 1960s. They belong to the soundtrack of one of the most musical decades ever alongside the likes of The Beatles, The Stones, The Kinks and The Who. The four diminutive Cockneys hit the charts as teenage mods with their very first disc Whatcha Gonna Do About It. They went on to release numerous timeless classics including Sha-La-La-La-Lee, Here Come the Nice, Itchycoo Park and Lazy Sunday.
The Small Faces split in 1969. Lead singer Steve Marriott went on to have huge international success in the 1970s with Humble Pie. The rest of the band worked with Ronnie Wood who later joined The Rolling Stones and Rod Stewart. They also had massive worldwide success of their own as The Faces.
This tribute show includes the smash hits All Or Nothing, Lazy Sunday, Itchycoo Park and Sha-La-La-La-Lee. It also features fan favourites and selected tracks from the 1968 No1 LP Ogdens' Nut Gone Flake.
Experience one of the best tribute bands in the country.