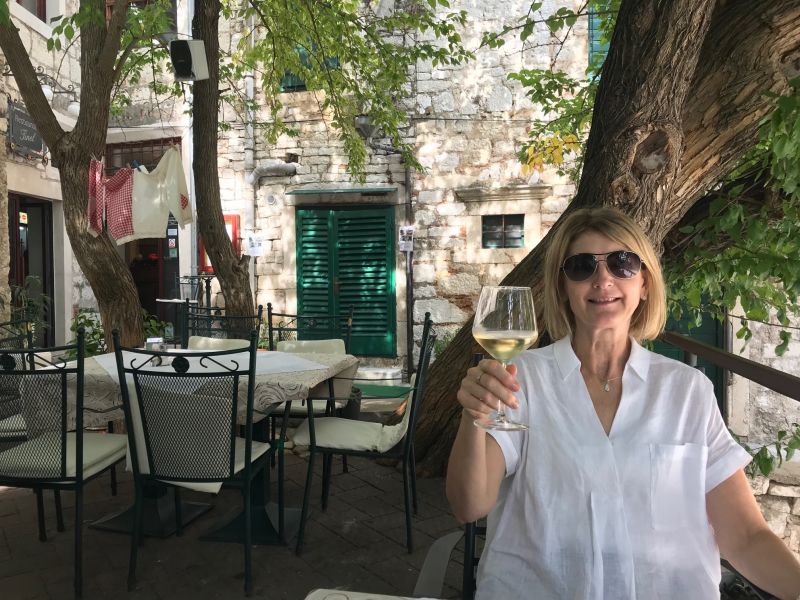 "I dance because there's no greater feeling in the world than moving to a piece of music and letting the rest of the world disappear." Anonymous
My name is Deborah Mullins and I have worked at the Royal Windsor Information Centre for 8 years.
My main role is customer service and I love helping both visitors and local residents and hope they all leave the Information Centre feeling as if they've been given the best possible support and advice.
I also assist with some administration tasks and this means I can spend some time with the team based at the Royal Borough's council offices so I have the best of both worlds. I am lucky enough to work with great colleagues who support each other and we have a good balance of work with a touch of humour along the way!
Sadly, due to our current situation we are working from home and it is difficult not having contact with family, friends and colleagues. During lockdown I knew that one of the things I would miss most is dance.
"Dance enables you to find yourself and lose yourself at the same time." Peter Townsend
Like many little girls I dreamt of being a ballerina and was delighted at the age of 8 to start lessons and don a tutu and pink ballet shoes! This passion for dance has continued and along the way I have danced in many productions for a musical society in North Wales, performed a tap dance routine at a keep fit spectacular at the Royal Albert Hall and more recently taken part in a number of charity dance shows at Norden Farm and The Desborough Suite in Maidenhead. This has also allowed me to indulge in my passion for dressing up and my wardrobe is full of feathers, sequins and sparkly shoes!
"Everything in the universe has rhythm, everything dances." Maya Angelou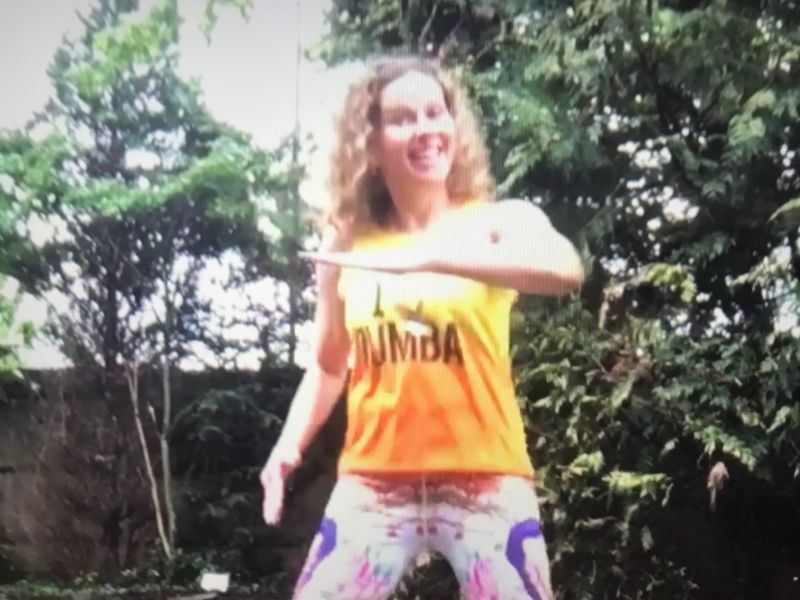 As I work part time I am fortunate to have the time to attend dance classes at the David Lloyd Centre in Maidenhead. Here we try out everything from Zumba, Salsa, Rumba, Samba, Jive and Bollywood. Dance is such a joy and we cannot underestimate the benefits both physically and mentally.
It is said that dancing improves the condition of your heart and lungs; increases muscular strength and aerobic fitness; improves muscle tone and strength; encourages stronger bones, better coordination and spatial awareness; improves mental functioning and psychological wellbeing and promotes greater self-confidence.
I am very grateful that I am able to attend online classes via social media.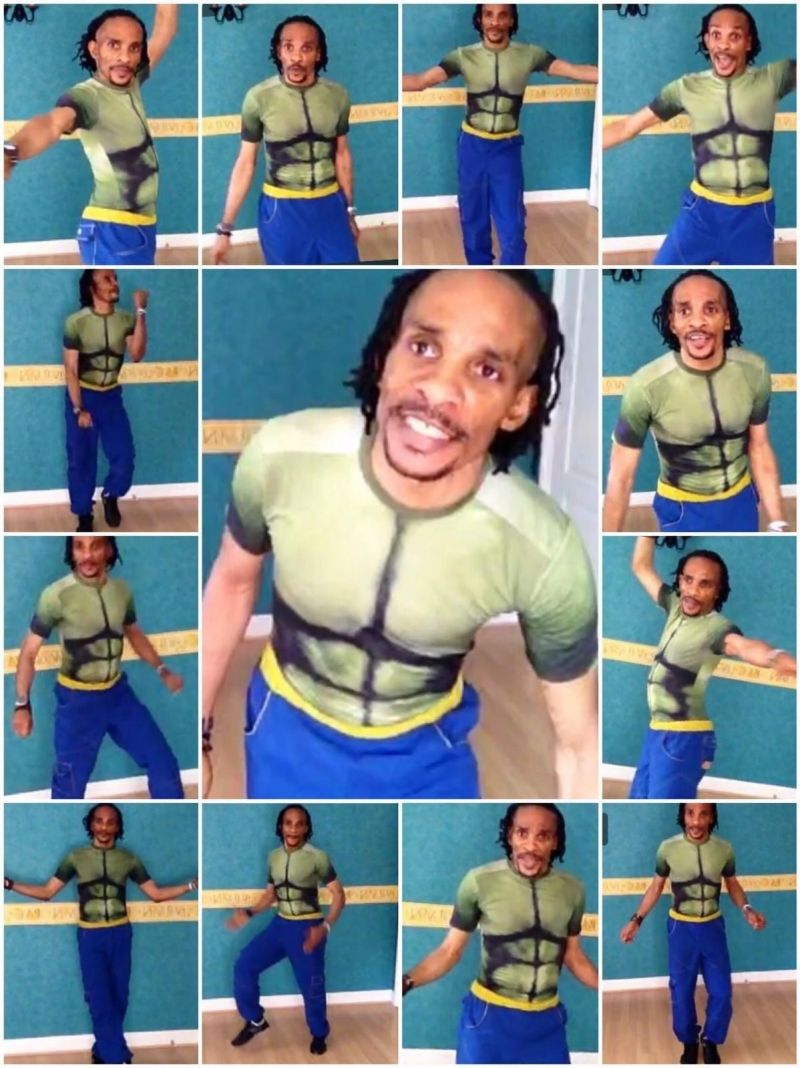 Our two fabulous, inspirational instructors Annet Bowler and Trevor Laurency have been performing their magic online to ensure we all keep fit and healthy during lockdown. The only thing missing during these classes is having friends next to you for a quick chat between dances or an exchange of glances which say "I'm exhausted, how much longer to go?" One friend and I always glance at the clock 15 minutes before the end of the class and mimic the sign for drinking a cup of coffee! This brings me to the other huge benefit of the classes which is the social aspect. I have met so many true friends and our collective love of dance has led to trips to the ballet, theatre and cinema.
"You dance love and you dance joy, and you dance dreams." Gene Kelly
Social isolation can be a worrying, stressful time and I am really appreciating being able to 'keeeeeeeep dancing' as it has been proved to lower stress and anxiety and improve mood. Music also contributes to the general feeling of wellbeing when dancing; who wouldn't benefit from singing out loud to a mash-up of 80s Madonna, Whitney and Diana Ross?
"Every day brings a chance for you to draw in a breath, kick off your shoes and dance." Oprah Winfrey
During lockdown many local gyms and leisure centres are offering exercise online.
Top three things I'm looking forward to doing after lockdown
1. Giving my 2-year-old grandson the biggest hug and taking him for a babyccino at Foggs in Daniel Department Store. We'll also spend an hour in the toy department looking at the huge Lego soldier and driving the Duplo car.
2. Shopping in Windsor Royal Station. Since working at Royal Windsor Information Centre I've got to know many of the staff in the local shops (Whistles, Jigsaw, Sweaty Betty, Hobbs, etc) and I miss chatting to them while browsing. Actually there will probably be some buying too after saving money during lockdown!
3. Going to the hairdressers! I have refused to let my husband near the scissors so can't wait to see Michael again at Headmasters, Windsor.
Related
5 Comments