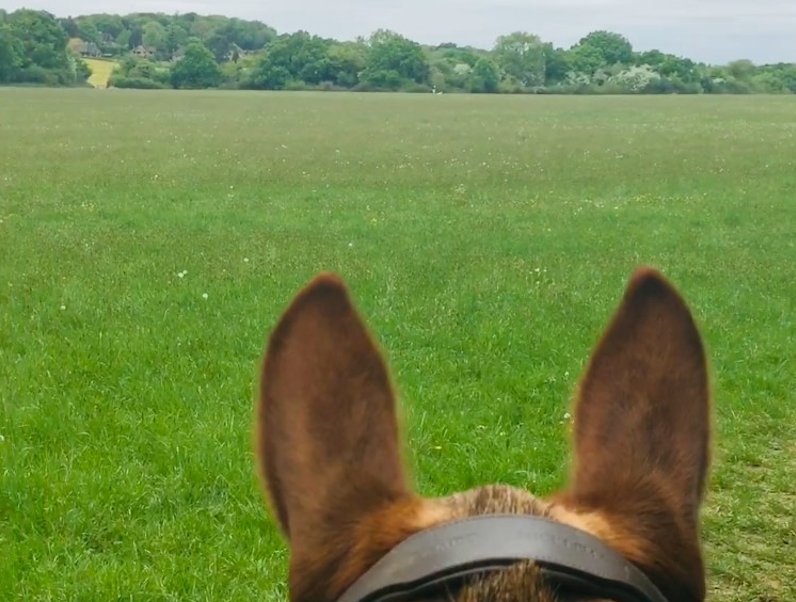 I'm Steph James, Town Manager for Maidenhead since 2006. During lockdown I'm still lucky to be able to get out and about on my horse Tequila.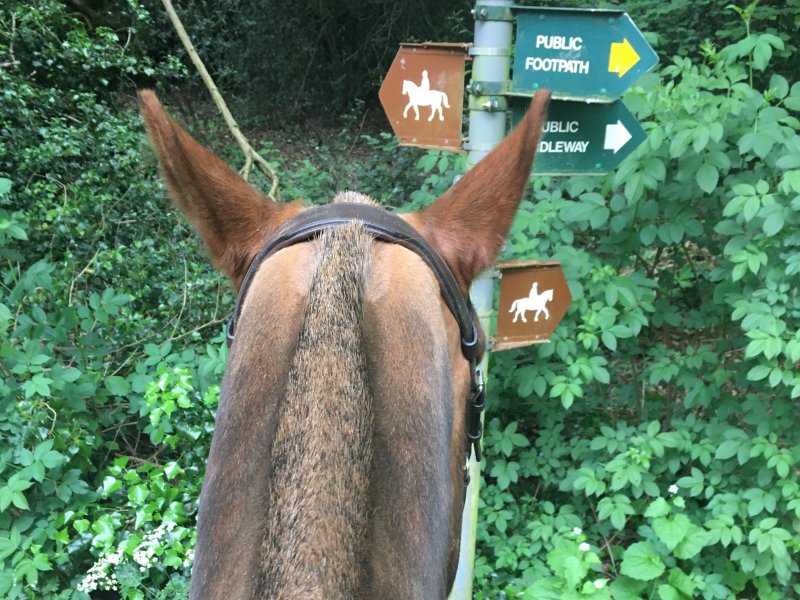 Tequila is stabled in Cookham so we have some beautiful rides on our doorstep including Cookham Dean Common and Bisham Woods which are stunning all year round but especially so this time of the year when the bluebells are out.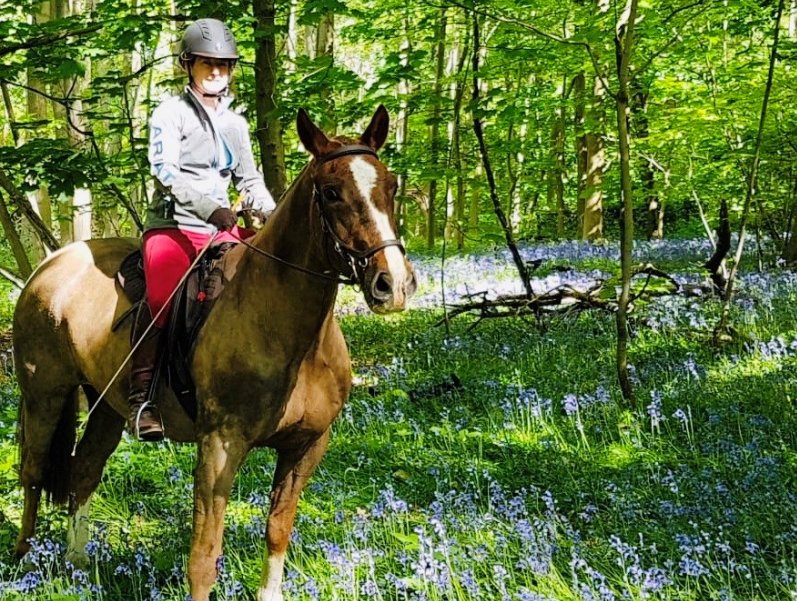 In normal times Cookham is great place to go for a long walk and end up in a cosy pub and even though we can't currently visit as usual many places have adapted and are still offering great pub food for takeaway and collection.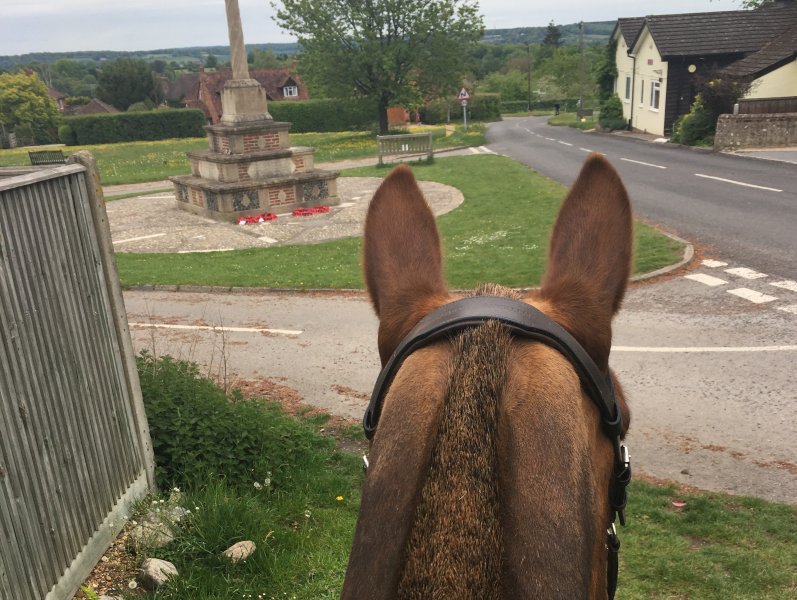 On our ride we went past The Jolly Farmer advertising their takeaway menu including Sunday roasts, past the war memorial on the Green and on past Uncle Tom's Cabin who also have a takeaway service that gets booked up very quickly every week.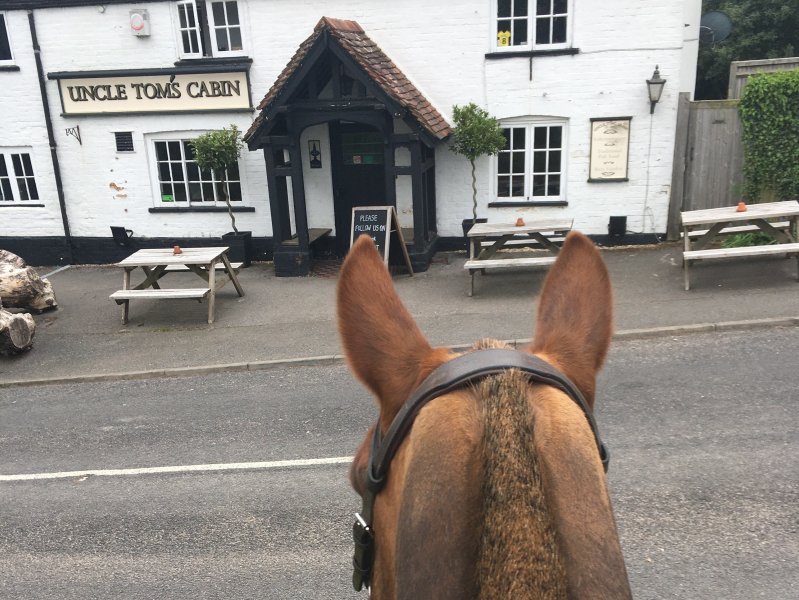 Tequila now knows he's on his way home and marches down Hills Lane towards the village passing Deliciously French who are offering a free local delivery service and Cowdery's Butchers who are open Wednesday to Sunday 8am -1pm. Next up on the way home is Pizza Dreams who are still offering delicious takeaway pizza and the smell of the pizza oven makes me hungry as we ride past.
After a lovely ride around Cookham Dean and Cookham we are back home and Tequila is back out in his field for a well-earned graze on the Spring grass and I'm now thinking about all the delicious food options I have to try out!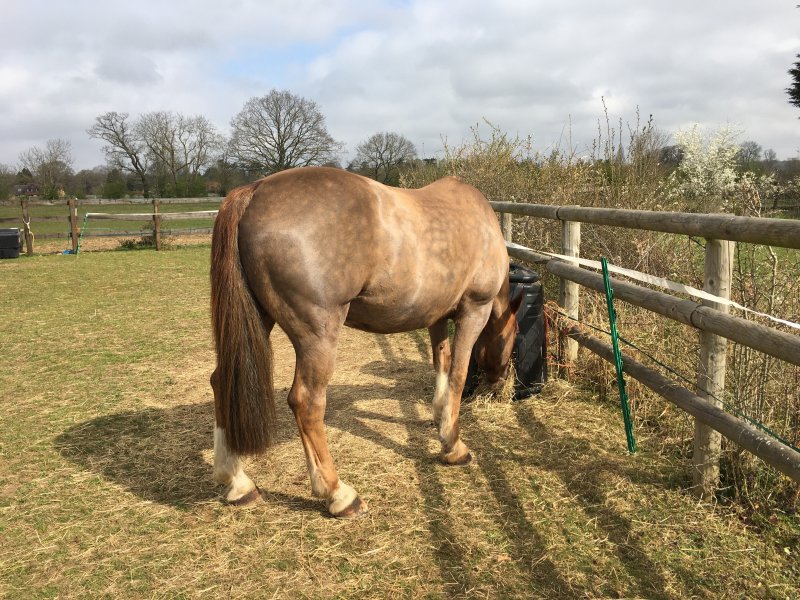 Top three things i'm looking forward to doing post-lockdown
1. Visiting the Old Butchers Wine Cellar in Cookham when they can re-open as a wine bar and having a glass of wine and some cheese with my friends.
2. Being able to go for a run with friends in our beautiful countryside. Just before lockdown I went for a run with my friend Lou which took us around Pinkneys Green, Stubbings, BCA, Hurley, into Marlow and then back around Bisham Woods – it's great to run in company and chat while enjoying the beautiful countryside we have in the Borough.
3. Going out for a mountain bike ride with my partner and being able to enjoy a drink in the pub afterwards and maybe a cheeky portion of chips seeing as we will have earned it!

Related
7 Comments