Windsor Yards Shopping Centre celebrated The Big Help Out on Monday 8th May with a fantastic Community Showcase. Promoting local and charitable initiatives, this was the third annual event of its kind, designed to encourage and assist people to volunteer in their local area and to enable networking between community organisations.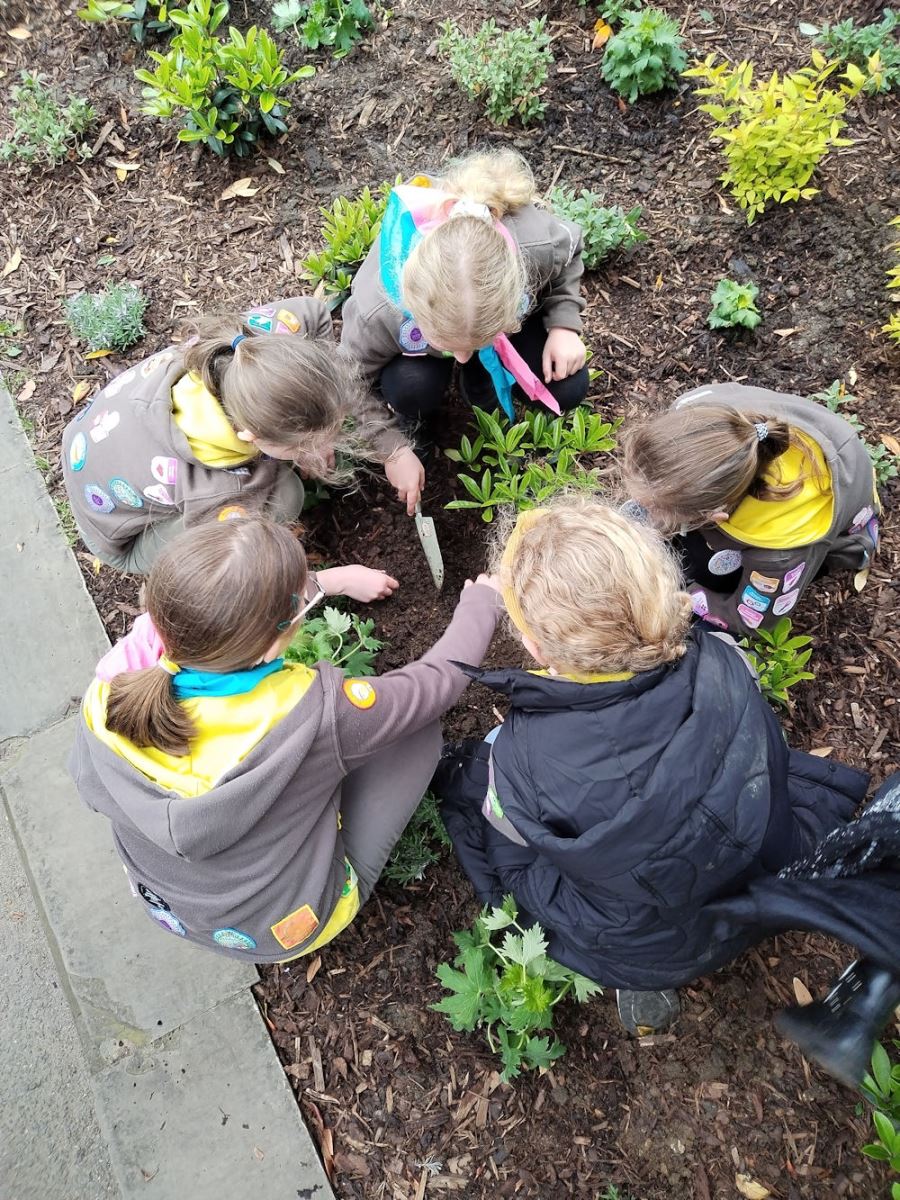 Brownies help plant the Windsor Yards Coronation Garden
To mark the occasion of The Coronation of King Charles III, packets of delphinium seeds – the King's favourite flower – were given away to sow and create 'memories' of this historic occasion; there was also the chance to create a crown, letting the little ones become Kings and Queens for the day.
Alongside the floral arch, which has taken pride of place at Windsor Yards for the Coronation Weekend, a team of local Brownies worked with Braywick Heath Nurseries to plant the Windsor Yards Coronation Garden. Supporting nurturing and biodiversity, this will hopefully become a focal point for residents and visitors to Windsor as it blooms over the coming months.
A huge thank you goes out to all involved in making the Community Showcase such a success, including Braywick Heath Nurseries, the Royal Windsor Flower Show, Rotary Club of Windsor St George, Little Muddy Boots, Craft Coop, Ole & Steen, Waitrose, Busy Buttons, the local Brownies, and everyone who visited!
As neatly summed up by the Rotary Club of Windsor St George, "A great day, huge thanks to Windsor Yards for allowing us to host the third annual Windsor Community Showcase. Great to hook up with other like-minded local community organisations. Even the weather behaved despite the forecast".
Related
1 Comments