Used for centuries as an important lifeline for businesses as well as for pleasure, this incredibly beautiful stretch of the Thames is still as popular today as it was hundreds of years ago.
Many choose to walk along the Thames Path and you can take in breathtaking views of the castle and the town.
In fact nothing beats sitting down in any one of the eateries in the borough – whether in Windsor, Maidenhead or somewhere in between – that's positioned on the water's edge and whiling away an hour or two, or three.
But there's just as much fun to be had on the water itself.
I absolutely love messing around on the river – in fact I even had a boat ride up the Thames on my wedding day!
Here are two of my favourite water journeys.
Romantic trip up the river
There's something so very romantic about a boat ride. Perhaps it's the calming sound of the water or the beautiful and ever-changing views you experience along the way.
One of my favourite boat rides was onboard the stunning boat 'Larus', owned by Private Boat Hire Ltd (formerly Fringilla Boat Services). My other half and I hired the boat to celebrate our engagement and what a wonderful trip it was, travelling from Windsor to Bray.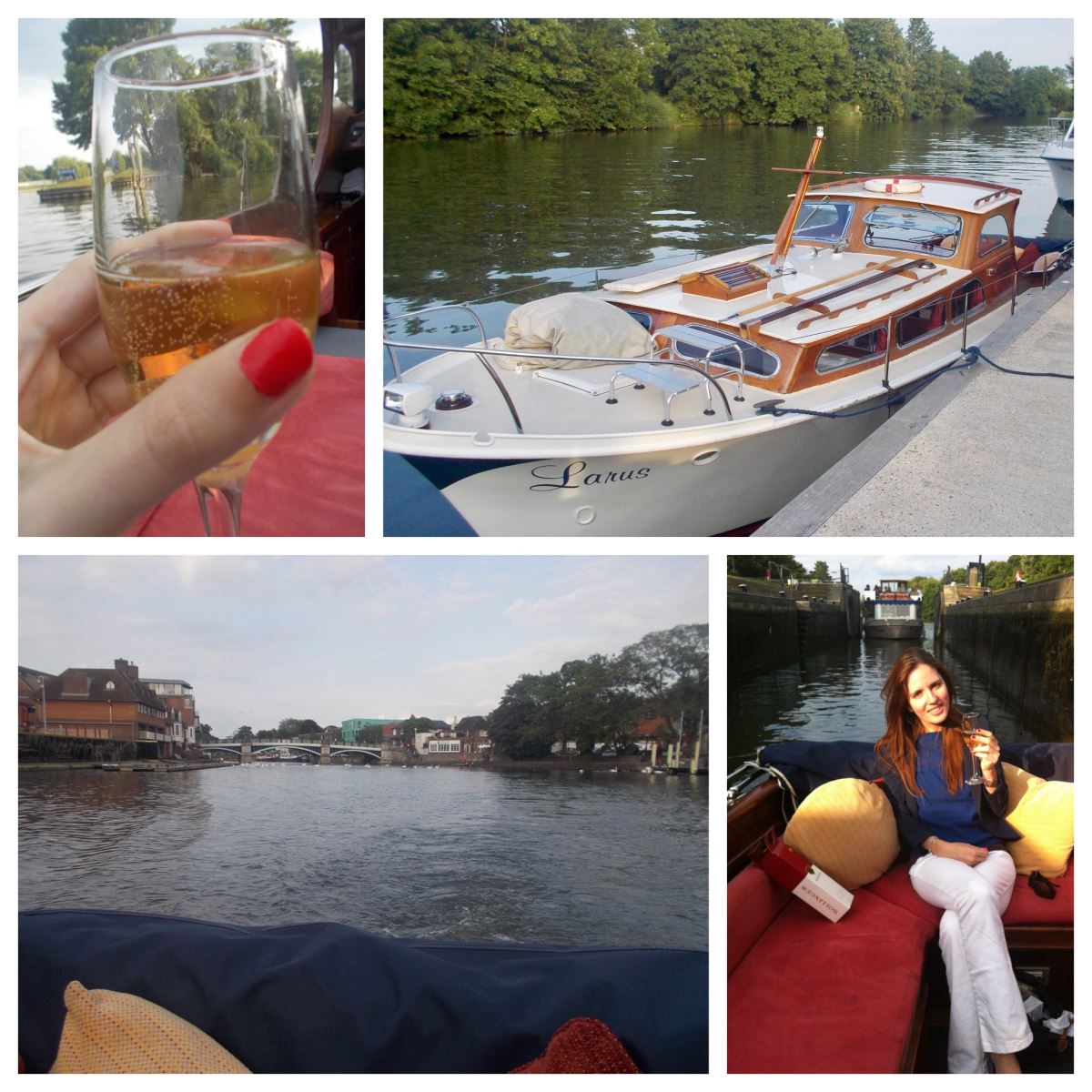 Private Boat Hire Ltd (formerly Fringilla Boat Trips and Services)
Coupled with a lovely bottle of bubbly on a stunning June evening, we sat back on the plush comfortable open-air seating and took in our beautiful surroundings, including a trip through Boveney Lock.
Having the boat to yourself really is something rather special and something I'd wholeheartedly recommend doing at least once in your life.
An afternoon tea with a difference
There's no denying it. I'm an afternoon tea connoisseur. In fact, I could probably eat a cream tea every day if I was given half the chance.
So when I heard that I could cruise up the Thames on a gorgeous historic steam boat AND enjoy an afternoon tea at the same time, I jumped at the chance.
It's safe to say that there's nothing quite like spending a Sunday afternoon sipping bubbly and relaxing.
French Brothers' SL Streatley
I boarded the SL Streatley, a 100-year-old traditional steam boat at Windsor for a two-hour round trip. The boat itself is stunning!
Although the steamer was busy, it didn't feel crowded and I found a great spot sitting on plump cushions near the engine, soaking up the sunshine and sampling some rather tasty prosecco.
Afternoon Tea is served below deck in the saloon and is done in two sittings – so it's worth making sure you have lunch before you travel.
Once you're called down, you're seated and the High Tea is served at your table.
Delicious sandwiches, tasty cakes and of course fluffy scones with the obligatory cup of tea are brought to you – I highly recommend ordering a glass of bubbly to add to the occasion.
Once finished, I went back on deck and watched as we navigated the lock that would take us towards Datchet which is where we turned round and headed back to Windsor.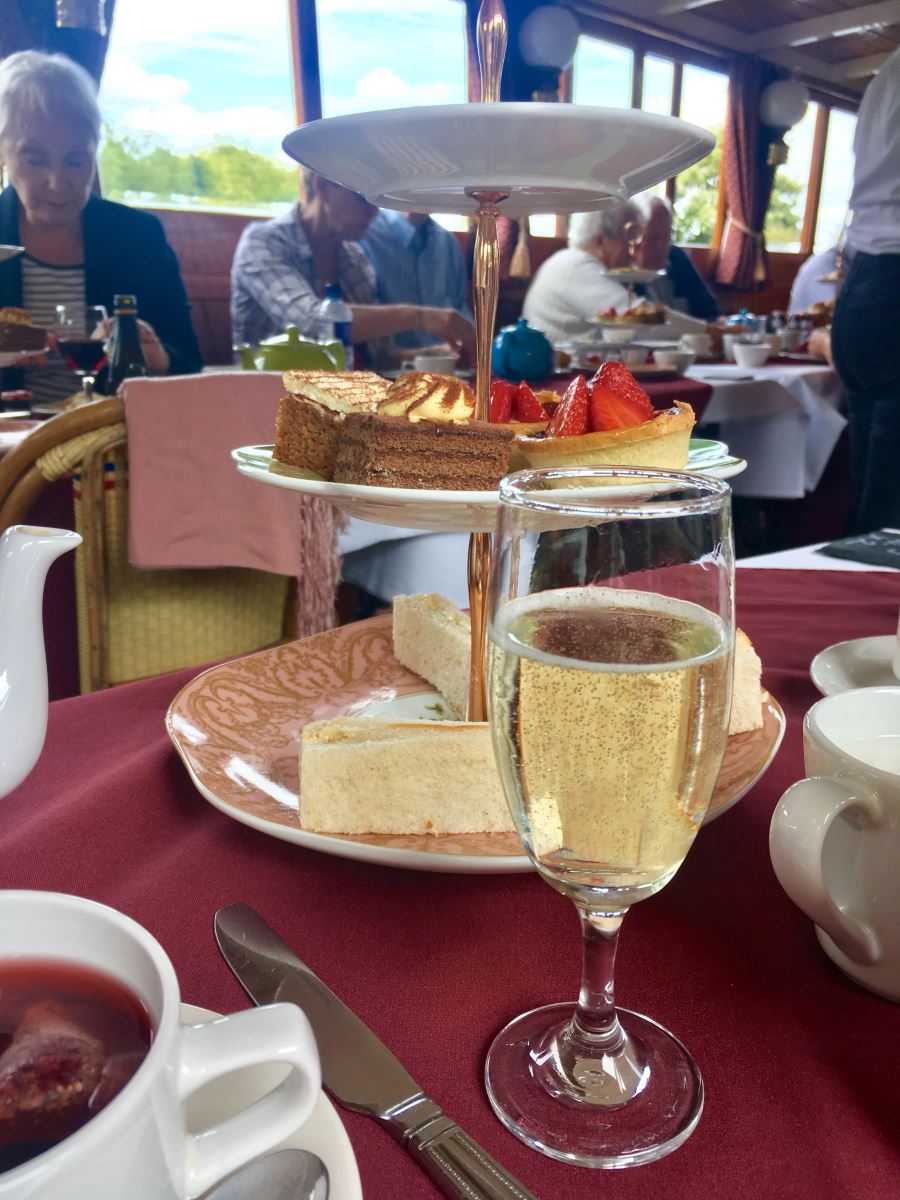 On board the SL Streatley
On my journey we had an informative commentary about the local area but on some journeys you can even enjoy live jazz.
It's a fabulous, unique way to spend an afternoon in Windsor; even if you live in the town it's a chance to spoil yourself and totally relax.
And finally…
If you fancy giving it a go yourself, you can hire rowing boats from the riverside for a blissful hour of exploring the waterside.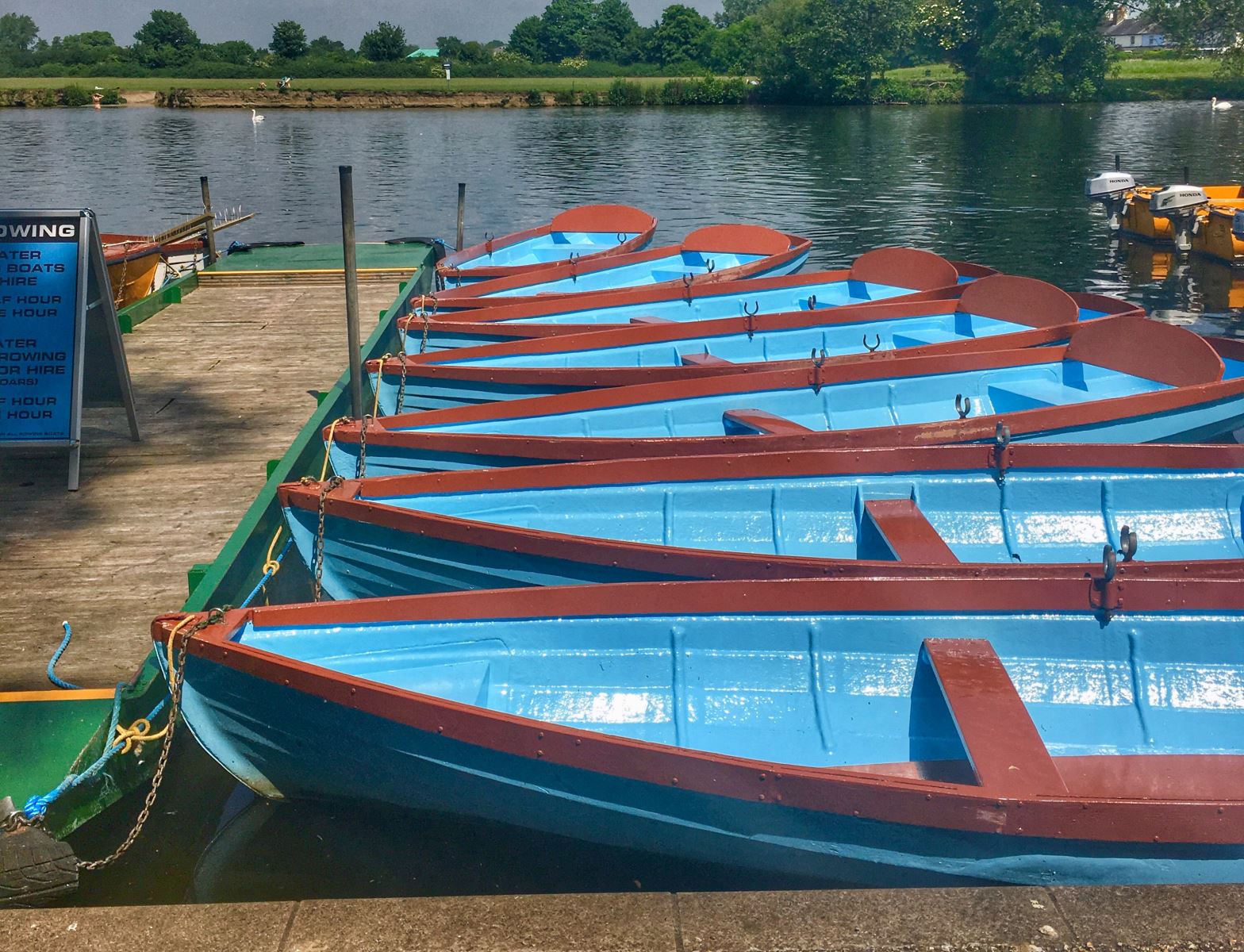 John Logie Motorboats
Whether you manage to paddle down the river or just sit back and enjoy the ride – there's one thing for certain, you won't get bored of the fabulous view!
A huge thanks to French Brothers for providing the trip on SL Streatley for me to review impartially.
Related
0 Comments