Windsor Castle, one of the official residences of Her Majesty The Queen, is getting ready to reopen to visitors on Monday 17 May.
The Castle's State Apartments are filled with some of the finest works from the Royal Collection, reflecting the changing tastes of the kings and queens who have lived at Windsor.
Let's take a look at some of the Castle's treasures as they are prepared for public display (all images Royal Collection Trust / © Her Majesty Queen Elizabeth II 2021).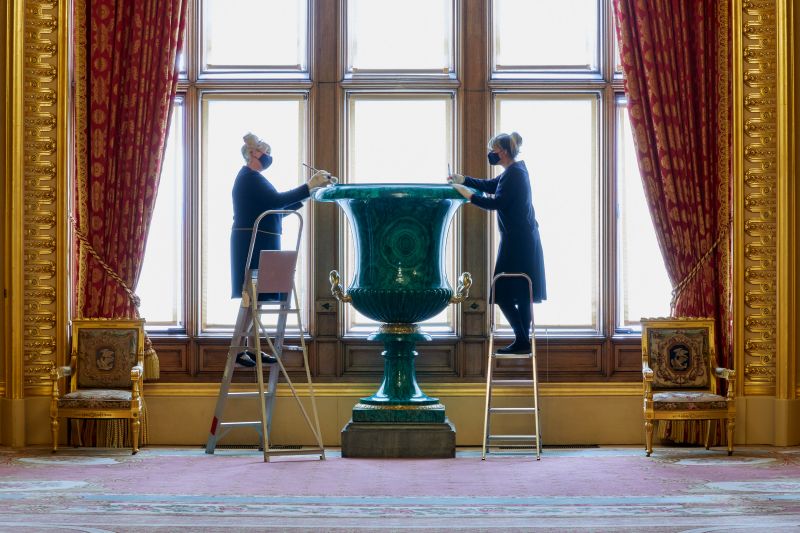 Staff dust the 1.8-metre-high Malachite Urn in Windsor Castle's Grand Reception Room. The vase was presented to Queen Victoria in 1839 by Tsar Nicholas I after the visit of his eldest son, the future Alexander II, to England. Queen Victoria's first Prime Minister, Lord Melbourne, reported that the vase was considered to be the 'finest in the world'.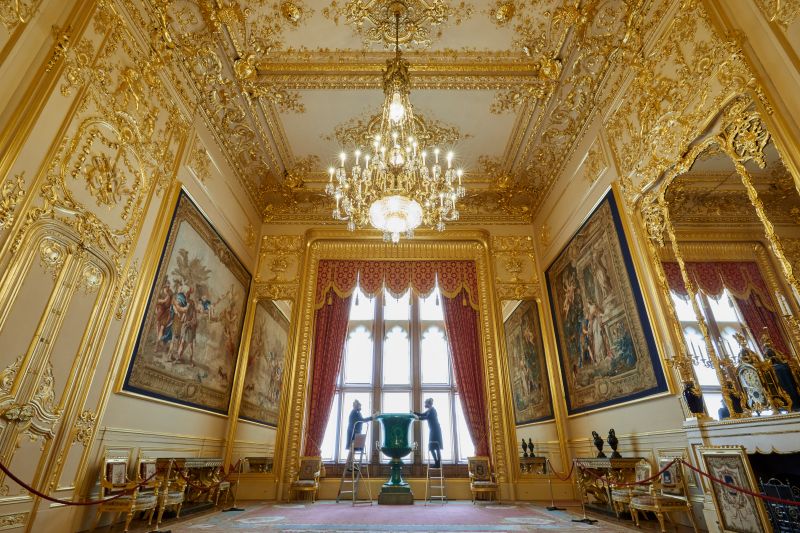 The urn was one of the few objects in the Grand Reception Room (above) to survive the fire of 1992, though considerable restoration work was required to restore it to its former magnificence.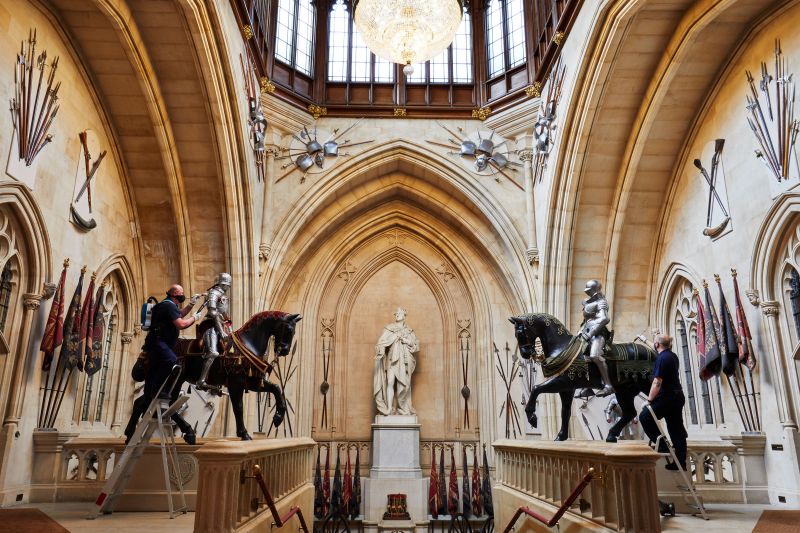 Members of staff at Windsor Castle dust the suits of armour that flank the Grand Staircase in preparation for the Castle's reopening to visitors on 17 May.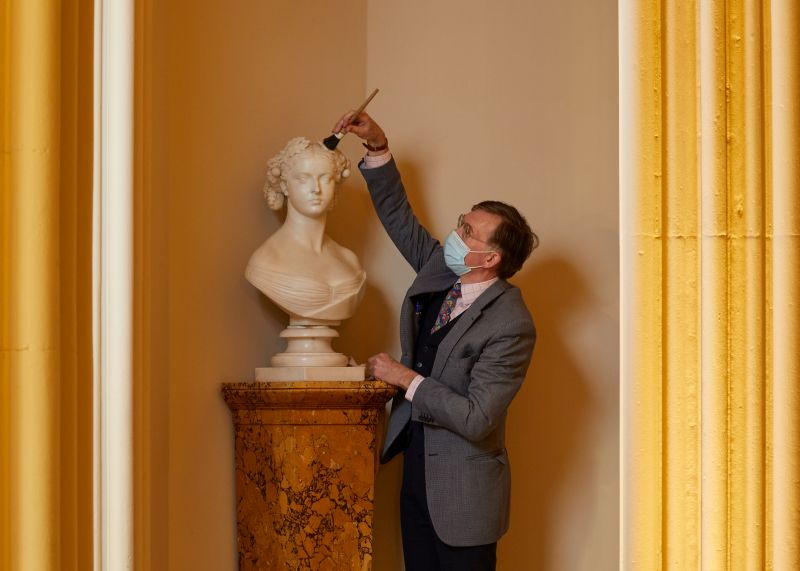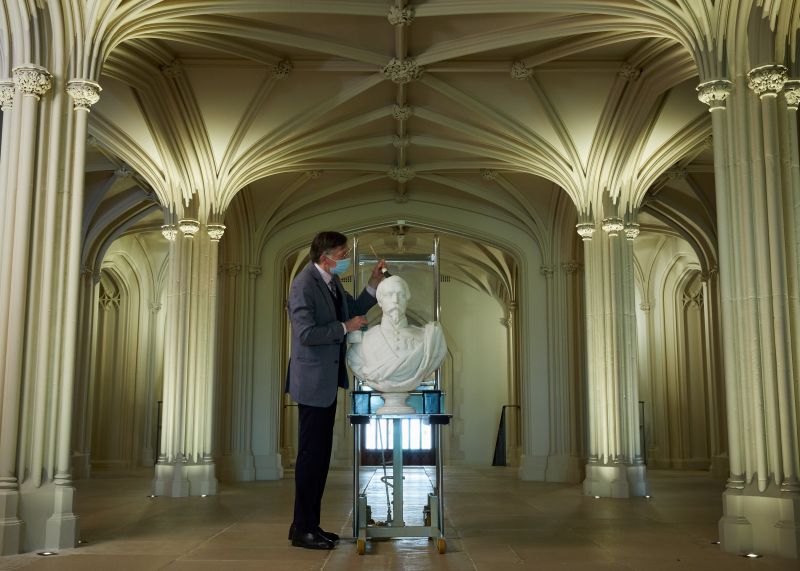 Staff at Windsor Castle install marble busts of Queen Victoria and Emperor Napoleon III in the Inner Hall, which was restored and opened up to visitors in 2018. It was in the Inner Hall that Queen Victoria welcomed Emperor Napoleon III when he arrived at Windsor during his State Visit in 1855. Queen Victoria commissioned the bust of herself as a birthday present to Prince Albert that same year.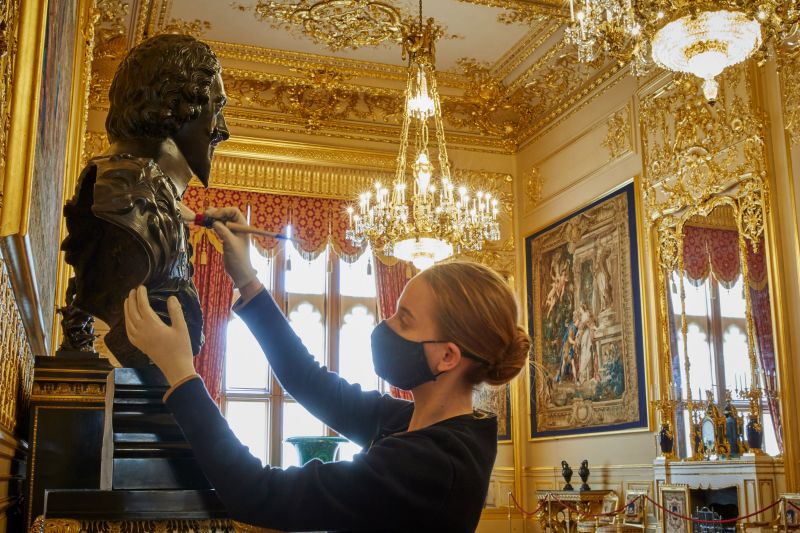 A member of staff dusts a 17th-century bronze bust of Charles I in the Grand Reception Room at Windsor Castle.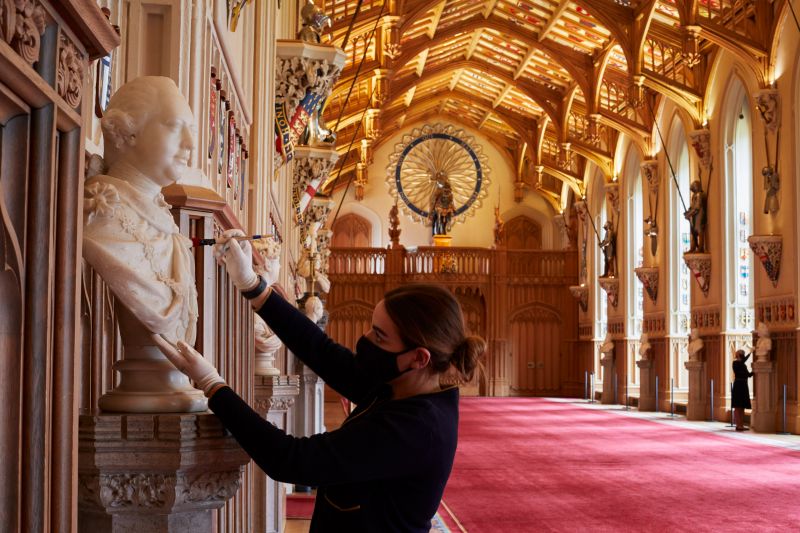 Members of staff dust marble busts in St George's Hall, the largest room in Windsor Castle, in preparation for the Castle's reopening to visitors on 17 May.
Visitor information and tickets: www.rct.uk, +44 (0)303 123 7304. Pre-booking is essential. The Castle will open five days a week, remaining closed on Tuesdays and Wednesdays.
Related
2 Comments