March 8 1723 marks the tri-centenary of the death of Sir Christopher Wren, mathematician, astronomer, physicist, anatomist and one of the UK's greatest architects who has notable connections with the town of Windsor.
His father, Christopher Sr. was appointed Dean of Windsor and Registrar of the Garter in 1635 and Wren left the Deanery seven years later as a 10-year-old in 1642.
Having already gained a reputation for excellence and in many fields, Wren's growing interest and talent for architecture was coming to prominence and he was knighted by Charles II in 1673.
St George's Chapel - in 1682, he completed a detailed survey of the Chapel for the Dean and Canons. The original King's Beasts statues were removed on his advice due to dilapidation. The pinnacles remained bare until 76 replicas were installed in 1925.
Windsor Castle - the commissioned reconstruction of the stateroom was taken on and finalised by Wren after the death of Hugh May in 1684. It is notable for integrating architecture, sculpture, and painting.
Member of Parliament - Wren was elected for the New Windsor constituency on 11 January 1689, and again on 6 March 1690, but both elections were declared void.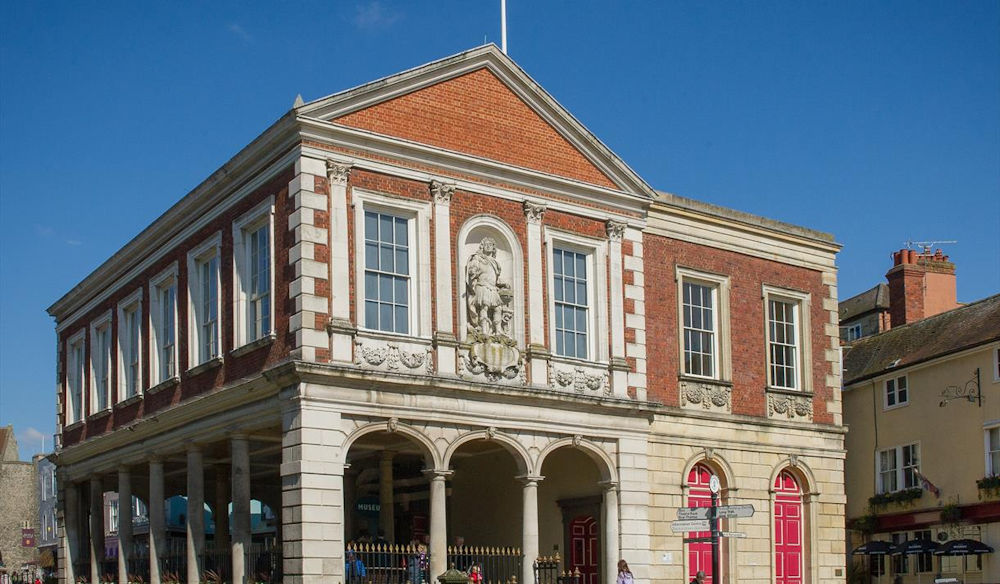 Windsor Guildhall
Windsor Guildhall – started under the direction of Sir Thomas Fitz (or Fiddes) in 1687 who died two years later, leading to a popular story that the task of finishing the building was taken over by Sir Christopher Wren. Supported around its perimeter by stone columns, the Guildhall provided a covered area beneath to be used for corn markets. Local councillors of the time couldn't see how this structure could safely support the weight of the building above and in spite of assurances they were unnecessary, demanded additional columns. These extra supports were added but look carefully and you'll see they are short and don't actually touch the roof.
While a great story, there is little evidence of truth. A probable explanation grew from his Windsor connections, and from his son, also called Christopher Wren, born in 1675, who was trained as an architect by his father and briefly served as a Member of Parliament for Windsor from 1713-1715. The younger Christopher commissioned the statue of Prince George of Denmark in 1713 which can be seen on the south end of the building, with Wren's name engraved underneath. Historians now believe the pillars were most likely moved into the corn market in 1829, when an extension was added at the east side of the building.
Sir Christopher Wren – the town centre hotel commemorates Windsor's connection with the great man.
Related
9 Comments