Unlike the 1.44 million visitors who snake around the pre-determined walking route at Windsor Castle each year (think Ikea but more antiques and less flat pack) being a Windsor local I don't often take time to visit this magnificent fortress. Today, however, I was going in.
Having spent a few years welcoming brides to Windsor Guildhall for their wedding I was keen to get up close and personal with the wedding outfits of Prince Harry and Meghan Markle.
Windsor really caught the world's attention with two Royal weddings this year and both Windsor Castle and St George's Chapel are very popular with camera-wielding tourists. The best time to arrive is late morning or early afternoon when the majority of visitors are heading off for lunch.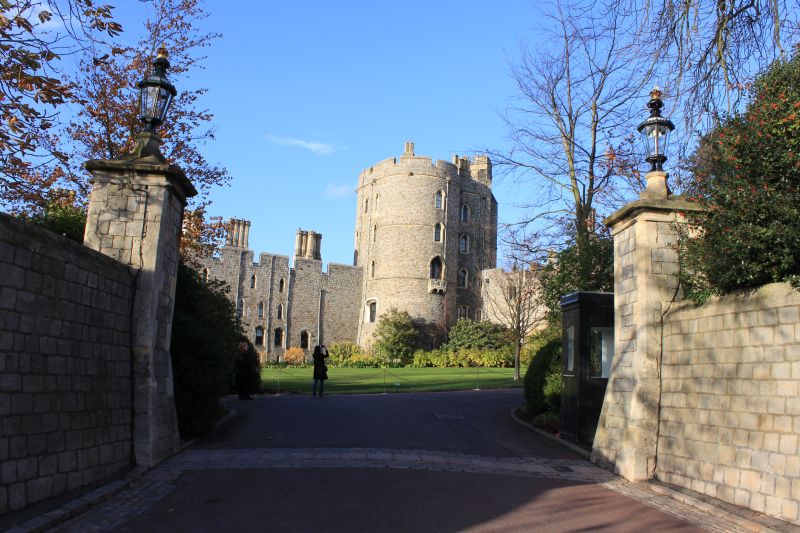 Arriving at 2.30pm meant there was no queuing for tickets and with my RBWM advantage card my admission was free. The Castle closes at 4.15pm (5.15pm summer) giving me plenty of time to look around, and just like the wedding day in May, the sun was shining and the sky was bright blue. Except this was November and 20 degrees colder.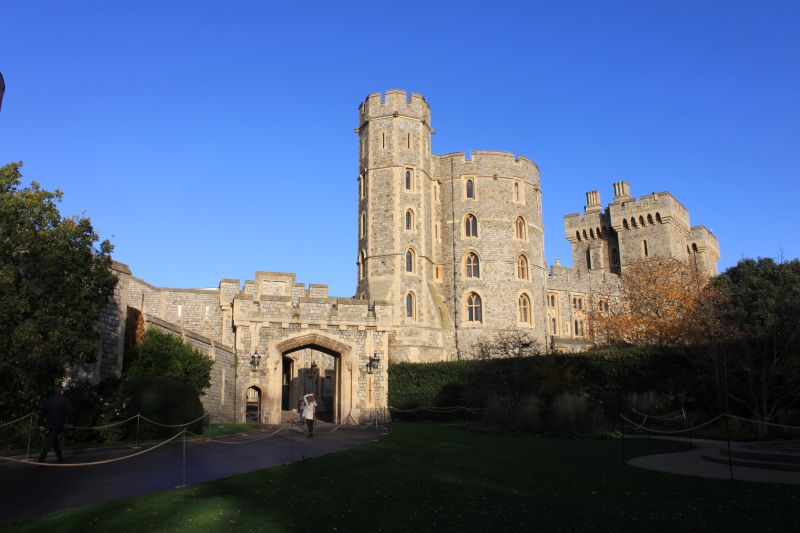 Inside the castle walls I made my way passed the jubilee bandstand and the moat room, stopping briefly to take in the sheer scale of the iconic round tower.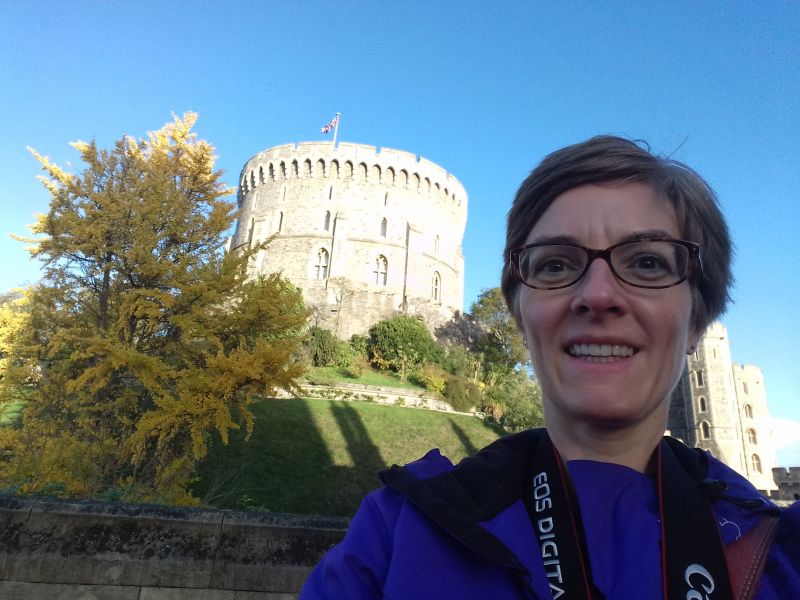 There is so much history yet I can't help thinking of it as a film location for when an American actress married a British Prince.
The North Terrace offers views of Windsor, the Thames, Eton and beyond. But looking down you see into the private grounds of the castle. Today it's set up for five-a-side football, which might be something the royals do to unwind after a long day.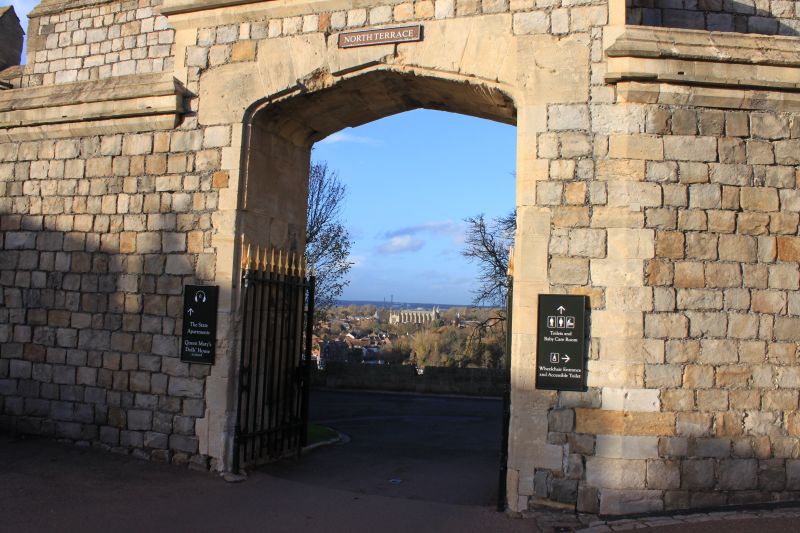 In the State Apartments I follow the grand sequence of rooms through bedrooms, dressing rooms and drawing rooms of past kings and queens. The wedding dress exhibition starts at the far end of St George's Hall. Sketches from designers are mounted on easels, each one detailing a specific part of the dress and veil. Interestingly one sketch seems to show a much higher neckline than was on the final design.
Moving into the Grand Reception Room with its gold walls, marble fireplaces and three blindingly sparkling chandeliers. Honestly, without the wedding outfits this room is already pretty impressive. The veil is the first thing you see, with its delicate hand-embroidered flowers representing each Commonwealth country. At five metres long and attached to Meghan's head, one wrong step by a bridesmaid could have pulled out some hair!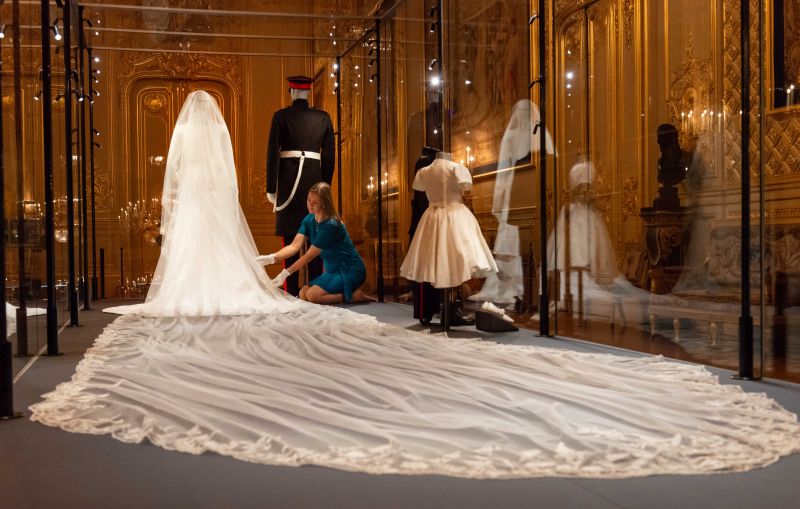 Royal Collection Trust / (c) All Rights Reserved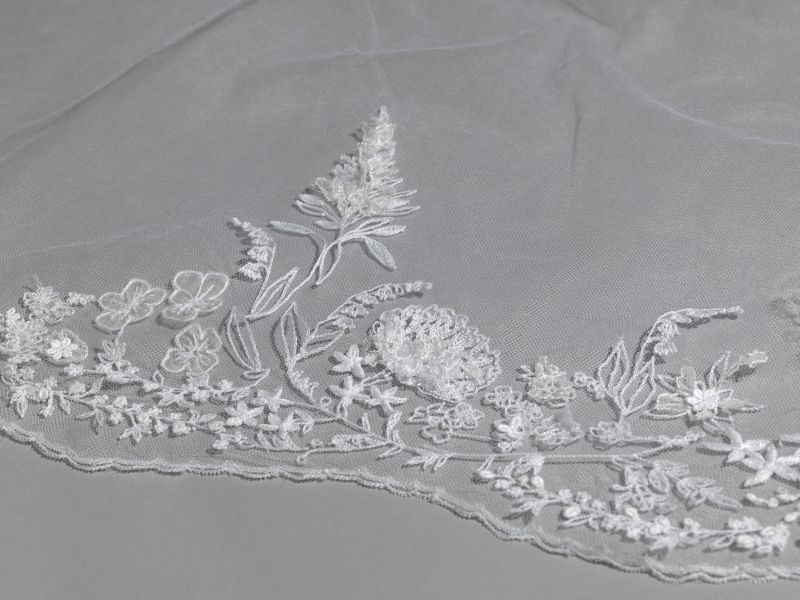 Royal Collection Trust / (c) All Rights Reserved
I already knew the dress was beautiful but I didn't expect it to be so plain. It is a classic white wedding dress with no detail or embellishments. That's it. Perhaps that's the beauty of a Givenchy gown. Or maybe the designer didn't want to take the focus from the stunning Queen Mary's diamond bandeau tiara that was leant to Meghan by the Queen. Also on show and rather sparkly.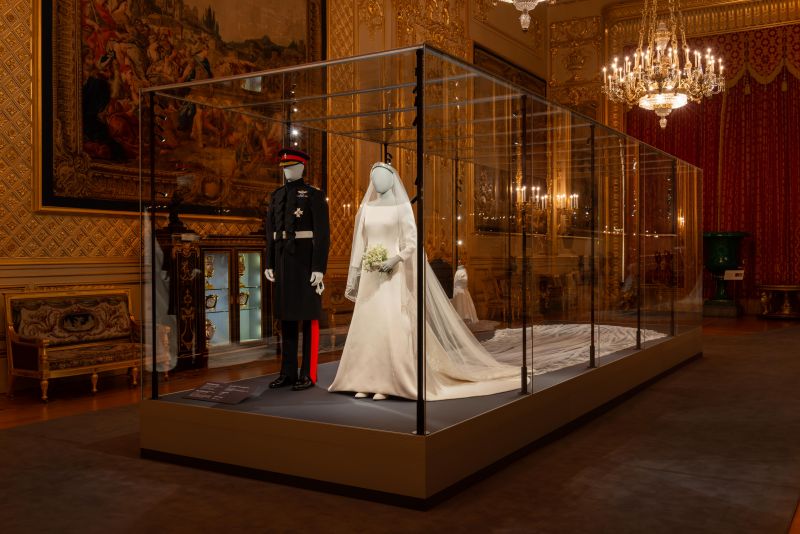 Royal Collection Trust / (c) All Rights Reserved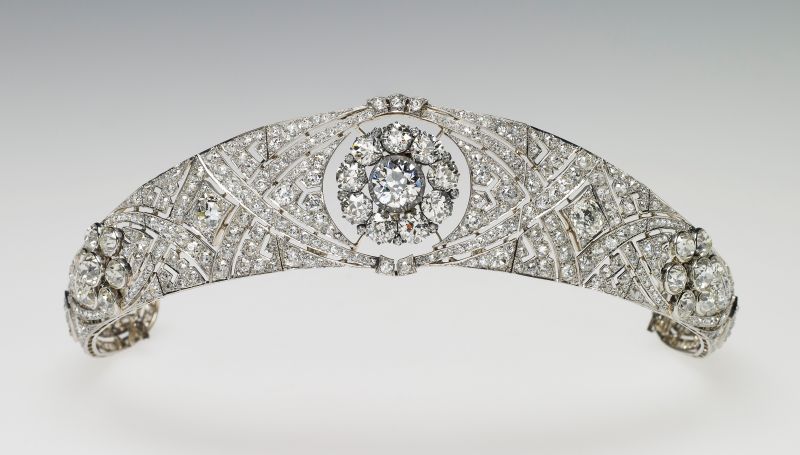 Royal Collection Trust / (c) All Rights Reserved
Harry's frockcoat uniform of the Blues and Royals is incredibly smart but he must have been roasting under all that wool in the May sunshine. Moving around the display there is a smaller version of uniform as worn by Prince George. It is an actual miniature replica and looks amazing, if rather stiff and formal for a 4 year old. It stands beside Princess Charlotte's bridesmaid dress.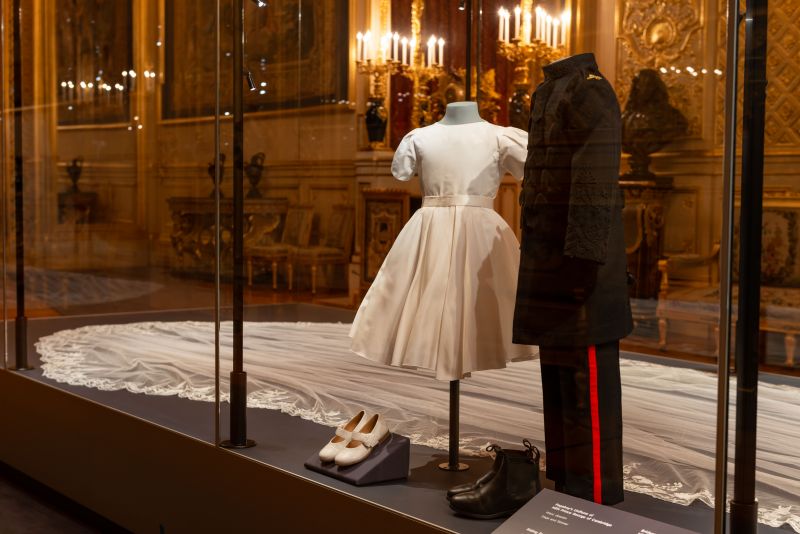 Royal Collection Trust / (c) All Rights Reserved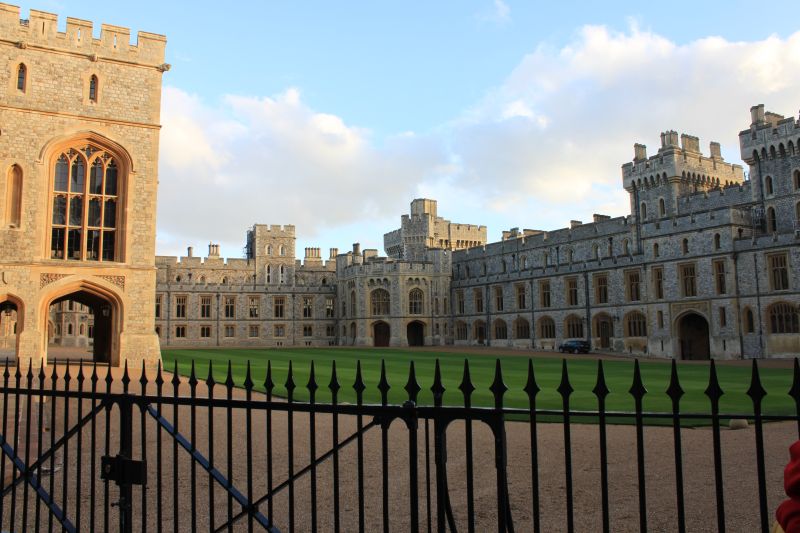 Leaving the State Apartments I passed the Quadrangle, where the new Duke and Duchess of Sussex jumped into a Jaguar E-Type Zero and drove to Frogmore House for their reception.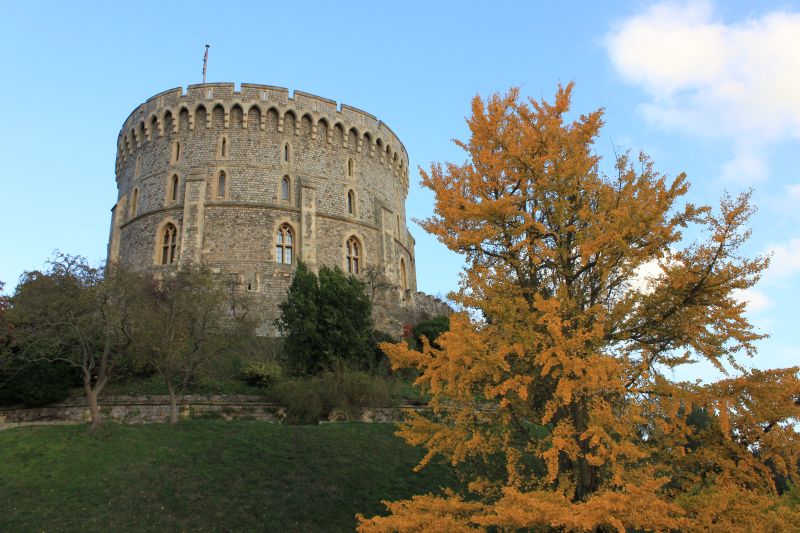 While I had time I popped into St George's Chapel to see where the wedding took place.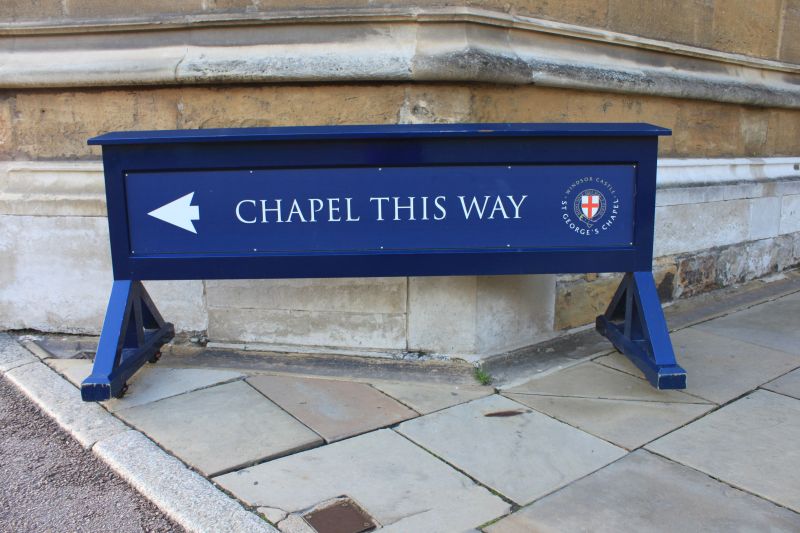 Standing at the west door I had to admire Meghan, not only had she walked up the west steps in heels without a wobble but she then had an incredibly long aisle in front of her, and the world's media watching every move.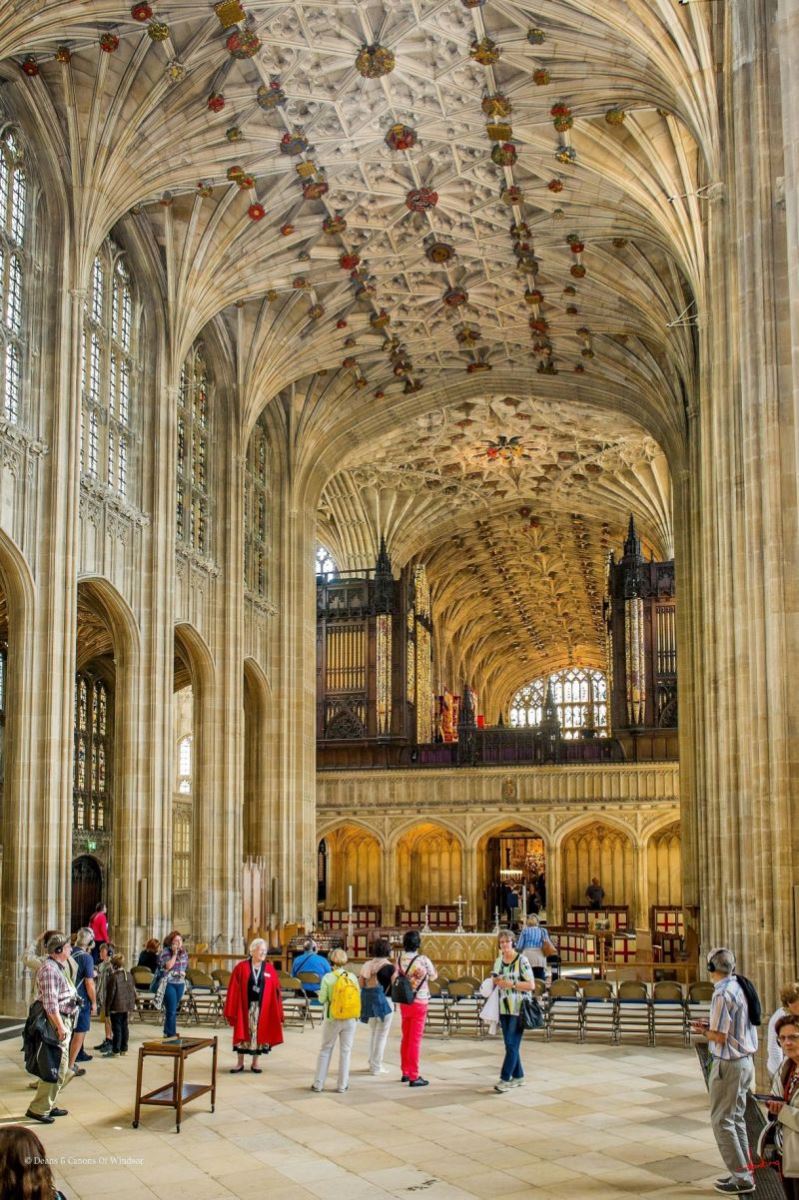 © The Dean & Canons of Windsor
Again, it was like being in a film set, seeing where Doria Ragland was sitting, standing where the Archbishop of Canterbury conducted the ceremony, walking down the aisle as the couple did, wondering where George Clooney had sat.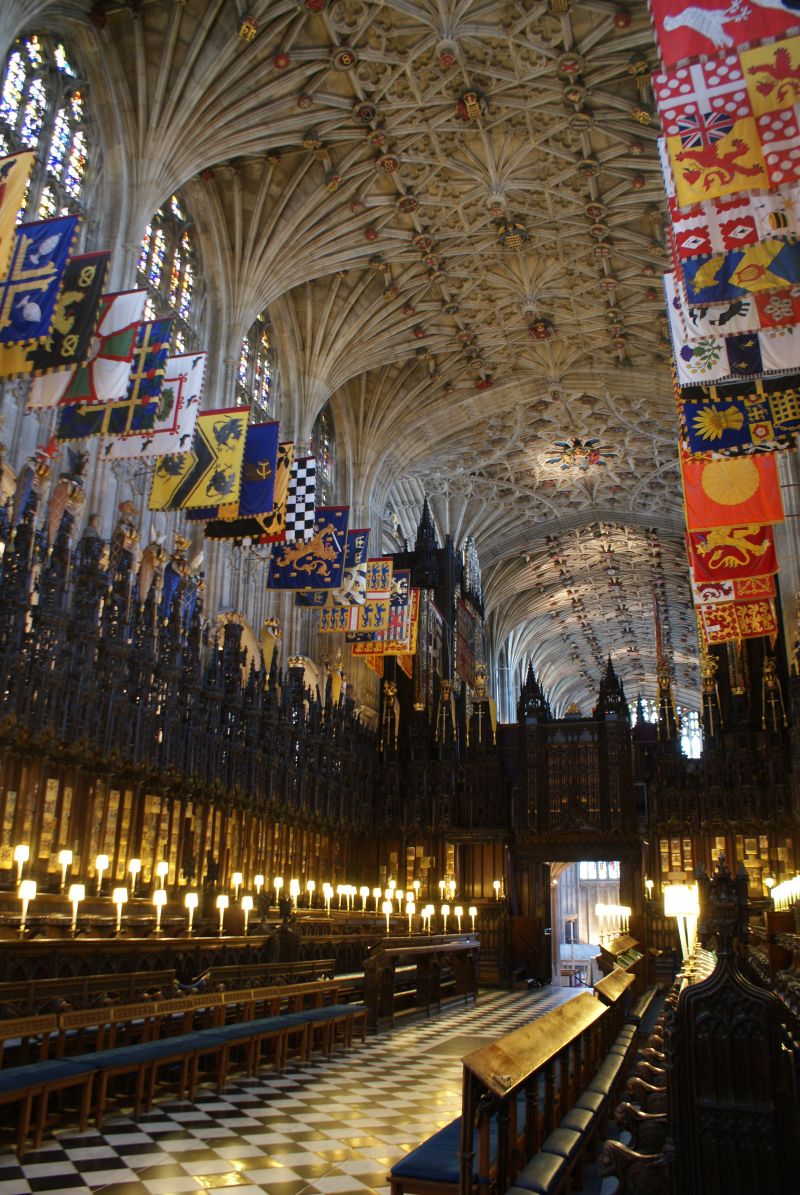 To then look down and see the stone slab in the floor that marks the location of King Henry VIII's tomb does bring me back to the historical significance of the building.
Visiting St George's Chapel is included in your ticket for Windsor Castle. It is a working chapel with a minimum of three services taking place daily, mostly in the Quire. Visitors are welcome to attend the services.
On my way out I pass the soldier on guard in the lower ward before getting one last look at the Chapel beautifully lit up by the late afternoon sunshine.
I won't leave it so long until my next visit.
Related
0 Comments