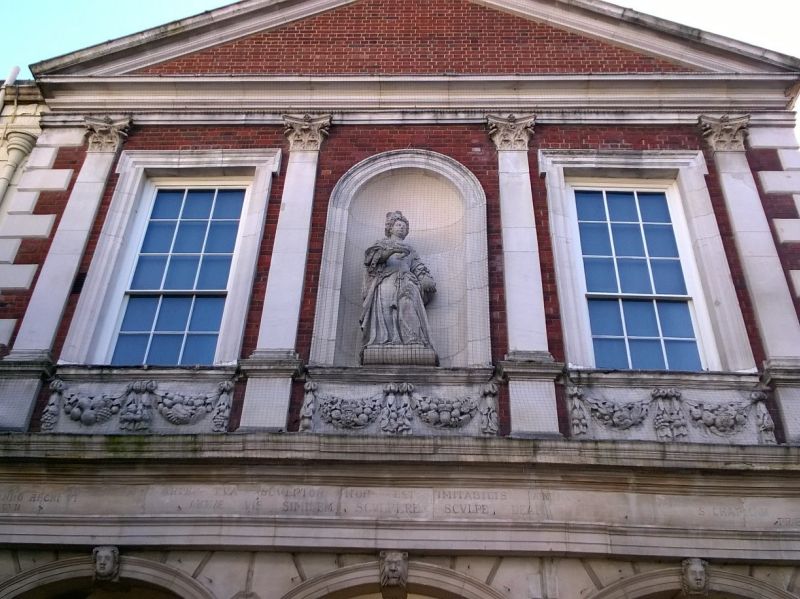 Many of you have possibly been to see 'The Favourite', the award-winning film about Queen Anne starring Olivia Coleman in the title role, Rachel Weisz as Sarah Churchill and Emma Stone as Abigail, the rival contender for the queen's affections. The film has won plaudits for the wonderful costumes, in particular the enormous wigs worn by the male characters. It is therefore, a very visual film and one that could go on and win an Oscar or two!
But you may have come out of the cinema thinking – well who is Queen Anne? Did she have any links with the Windsor area?
As a blue badge guide, a steward at St George's Chapel, Windsor Castle, and an information assistant at the Royal Windsor Information Centre, I am fascinated with the history of the local area and, unsurprisingly, Windsor is full of interesting facts and figures relating to the royal family!
---
So who was Queen Anne and what are her connections with the Windsor area?
Anne (1665-1714) was the youngest daughter of King James II of England and she succeeded to the throne after the dual reign of her older sister Mary and her husband, William of Orange. She was the last of the Stuart monarchs.
Anne was rather dull, fat and she suffered from a variety of ailments throughout her life, one being gout due to her love of rich food. She was the only monarch who had to be carried to her coronation as her gout made walking difficult.
However, she presided over a period of elegance and greatness. Anne was an industrious monarch who attended cabinet meetings, held daily sessions with her ministers and regularly attended the House of Lords. She was also a patroness of theatre, poetry and music.
Some of you may know that she had 17 children, none of whom survived to maturity, and that she had a liking for brandy, hence her nickname "Brandy Nan".
Queen Anne died in 1714 aged 49 and is buried in Westminster Abbey in a large square coffin surrounded by the coffins of 16 of her 17 children.
---
St George's Chapel, Windsor Castle
On September 21st 1696, one of her babies was buried in a vault in St George's Chapel. This vault is situated in the Quire and also holds the coffins of King Henry VIII, Queen Jane Seymour and King Charles I.
You can visit St George's Chapel as part of a trip to Windsor Castle (except on Sundays when the chapel is closed to visitors but open to worshippers).
---
Windsor Great Park
Hunting was Anne's favourite sport and she frequently went out into Windsor Great Park (then known as Windsor Forest) on her small chariot. Queen Anne's Ride and Queen Anne's Road/Gate are named after her.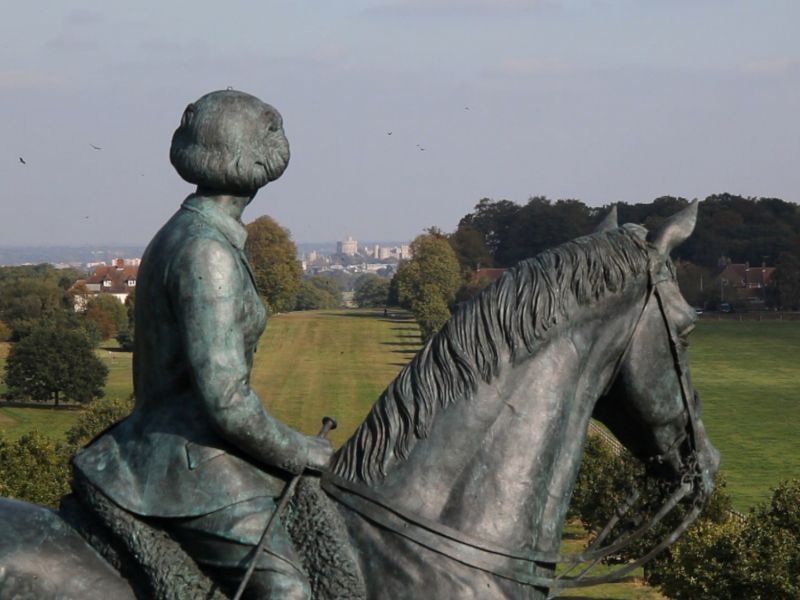 Today Windsor Great Park offers thousands of acres of open space for both locals and visitors to enjoy. Download a great park map and get exploring like Queen Anne would have done!
---
Ascot Racecourse
Anne discovered for herself that the open heathland around Ascot would be ideal for "horses to gallop at full stretch" not more than 5 miles from Windsor Castle. She then founded the world famous racecourse here in 1711.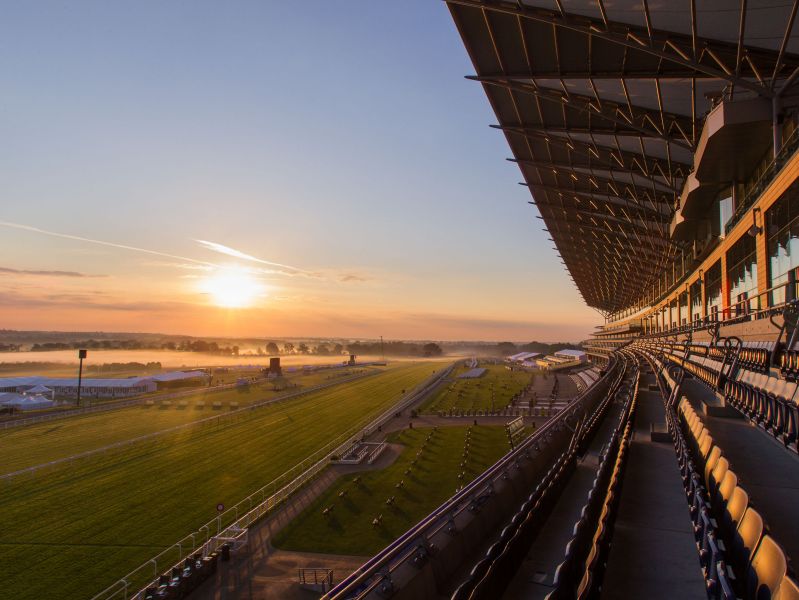 Today, Ascot Racecourse is considered one of the world's greatest racecourses; few sporting venues can match its rich heritage and history! It's a national institution with the five-day Royal Ascot meeting each June considered the centrepiece of the British social calendar and the ultimate stage for the best racehorses in the world.
---
Windsor Guildhall
Statues of Queen Anne and her husband Prince George can be found on either side of Windsor Guildhall as she was a great benefactor to the town.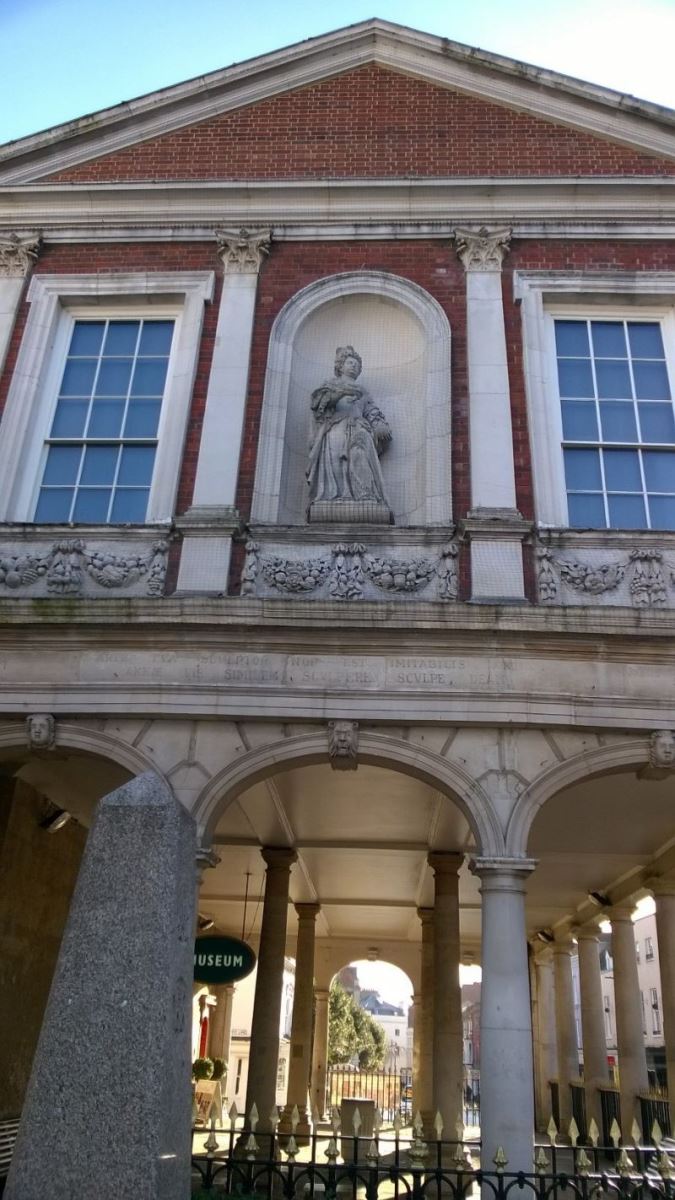 Today, Windsor Guildhall is Windsor's most popular destination for weddings and celebrations and is also home to the Windsor and Royal Borough Musuem.
---
Cumberland Lodge, Windsor Great Park
Cumberland Lodge in the Great Park was home to Anne's friend Sarah Churchill and her husband John Churchill, 1st Duke of Marlborough. Sarah was the first female Ranger for the Great Park and she lived in Cumberland Lodge until her death in 1744. Her husband John also lived there until his death in 1722. The Rangership then passed to Sarah's grandson John Spencer, an ancestor of Diana, Princess of Wales.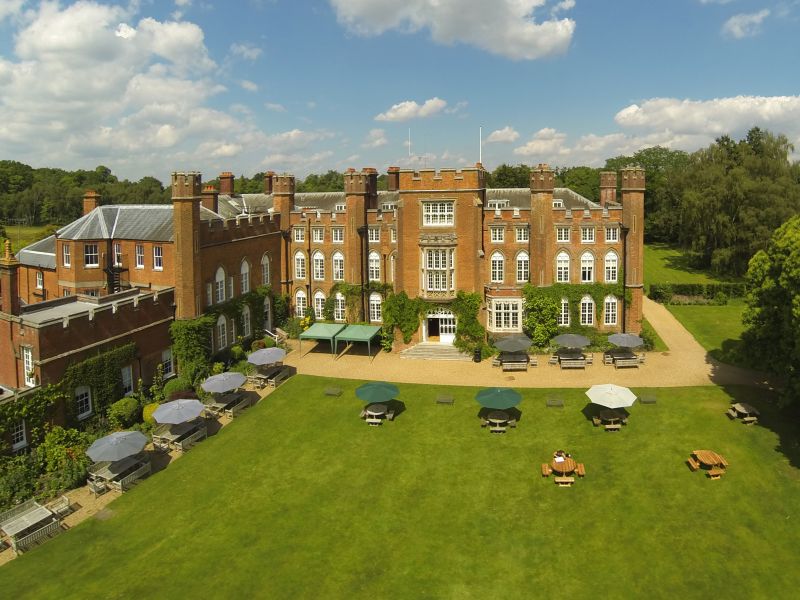 Today Cumberland Lodge is a stunning venue which can be hired for a wide range of residential and non-residential events and special events including weddings and receptions.
Related
1 Comments