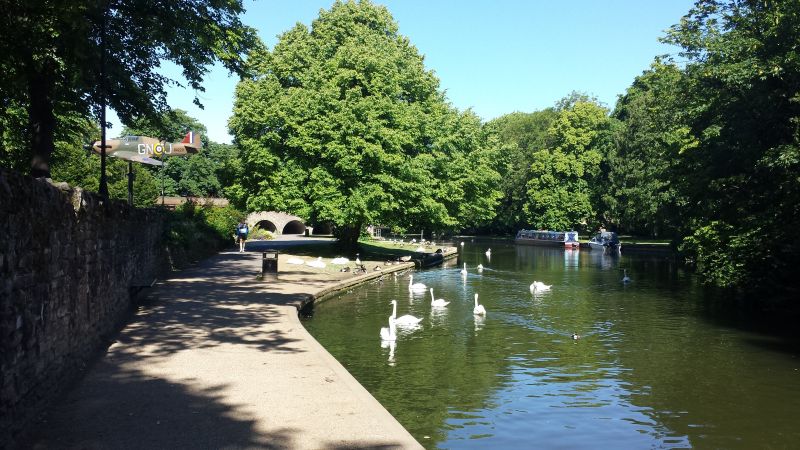 A town centre walk along the river in Windsor in the direction of the railway viaduct, just near to Alexandra Gardens, brings you to a pretty unique point of interest: a full-size replica World War II aircraft!
Sir Sydney Camm (1893-1966) and the Hawker Hurricane
Sir Sydney Camm designed the Hawker Hurricane aircraft, which played a significant part in the Battle of Britain in 1940.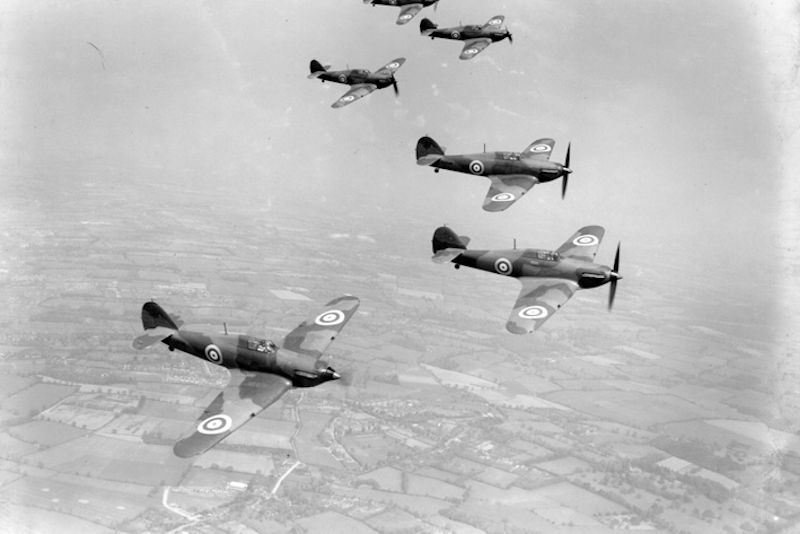 The Hawker Hurricane
This full-size replica is a lasting memorial to Windsor resident Sir Sydney Camm CBE FRAeS (1839-1966). It bears the markings of an aircraft flown in the Battle of Britain by Squadron Leader John Grandy who, as Marshal of the Royal Air Force, Sir John Grandy GCB GCVO KBE DSO KStJ, was Constable and Governor of Windsor Castle from 1978-88.
Sir Sydney Camm CBD FRAeS
Sydney Camm attended the Royal Free School in Bachelor's Acre, Windsor. He was a keen model aircraft designer who sold his wares to the boys at Eton College, delivered under cover of darkness to avoid detection!
During WWI he joined the GH Martinsdale Aeroplane Company and then, in 1922, the Hawker Engineering Company at Canbury Park Road in Kingston, rising from Senior Draughtsman to Chief Designer.
Many of his designs can be seen at the RAF Museum in Hendon and there are also small displays in the Windsor & Royal Borough Museum at Windsor Guildhall on Windsor's High Street.
Sydney Camm was appointed CBE in 1941 and knighted in 1953. He became President and an Honorary Fellow of the Royal Aeronautical Society. He is recognised as being one of the most prolific aircraft designers of all time.
Sir Sydney Camm's Aircraft
The Hurricane, Camm's best-known design, first flew in 1935 and entered RAF service in 1937. Powered by the Rolls Royce Merlin engine, it was the first RAF monoplane fighter with an enclosed cockpit and retractable undercarriage. It was resilient, easily repairable, had a stable firing platform, and was highly manoeuvrable. In the 1940 Battle of Britain Hurricanes shot down more enemy aircraft than the combined totals of all other aircraft and ground forces. It was the only fighter aircraft to serve in every British theatre during WWII. Over 14,000 were built, many at nearby Langley, and it remained in RAF front line service until 1947. The last Hurricane built was PZ865, which still flies today with the RAF Battle of Britain Memorial Flight.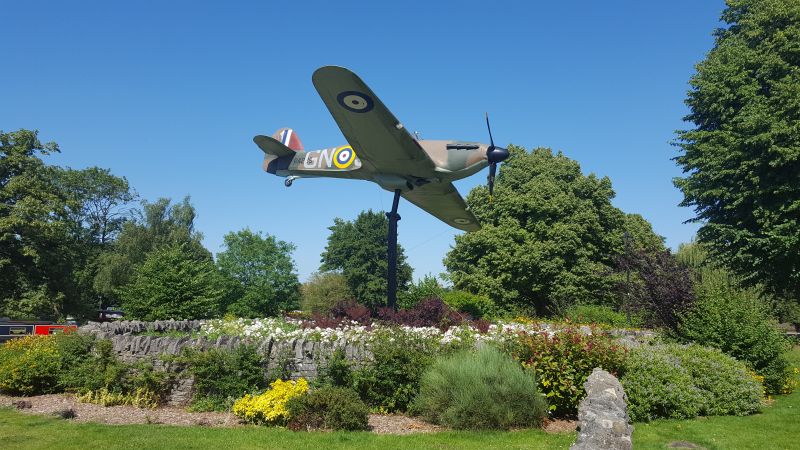 The Hunter was another famous Camm design. The prototype first flew in 1951 and, in 1953, a modified prototype flown by test pilot Neville Duke broke the world speed record at 727mph. It served with the RAF until the 1990s.
The Harrier was Camm's final design, and the P1127 prototype flew in 1960. The Harrier remained in RAF/RN service until 2010 and is still flown by US Marines as the AV-8B.
Sir Sydney Camm lived at nearby 10 Alma Road, Windsor, SL4 5HU. The house now bears a Blue Plaque to commemorate the achievements of this fascinating former Windsor resident.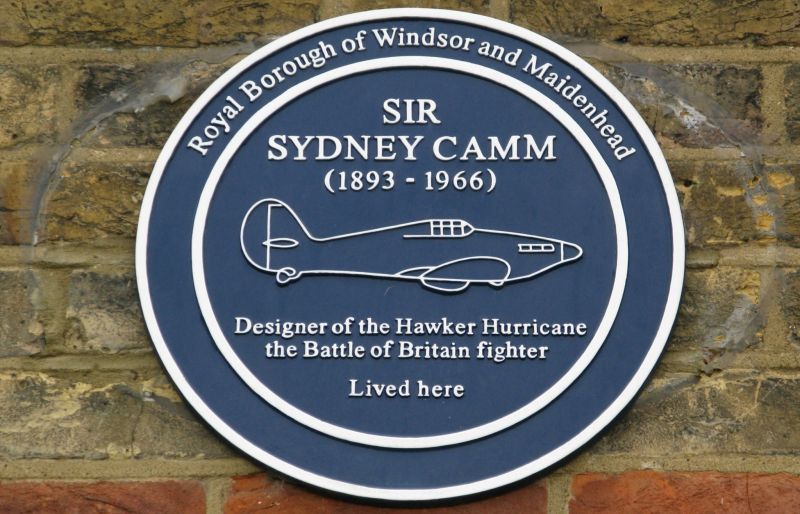 Find out more about Sir Sydney Camm on the Sir Sydney Camm Commemorative Society's website.
Fly a Spitfire!
Did you know you can take to the 'skies' and pilot a World War II spitfire at Maidenhead Heritage Centre? Find out more about this and their permanent 'Grandma Flew Spitfires' exhibit.

Related
0 Comments