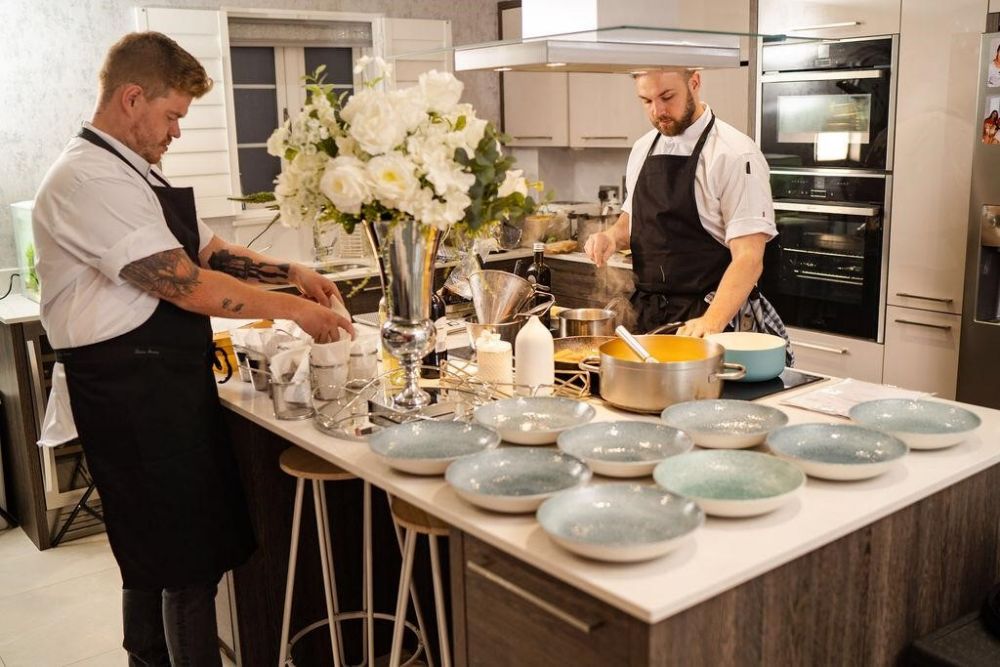 There are many reasons to visit the Royal Borough of Windsor and Maidenhead, amongst them the incredible range of fine dining and some very unique places to stay.
So a partnership between a handful of luxurious, quintessentially British cottages located in the heart of the Royal Borough's foodie village of Bray-on-Thames and two Michelin-trained chefs providing delicious private dining experiences seemed too good not to shout about!
Bray-on-Thames is truly the most exciting 'foodie' village to visit in the UK. It boasts a total of SEVEN Michelin stars within walking distance of Bray Cottages' selection of accommodation. The village and immediate area are home to the following fabulous restaurants:
● The Fat Duck (Heston Blumenthal – 3 Michelin Stars)
● The Waterside Inn (Alain Roux – 3 Michelin Stars)
● The Hinds Head (Heston Blumenthal – 1 Michelin Star)
● Caldesi in Campagna (Giancarlo Caldesi – Italian)
● The Crown at Bray (Gastro Pub)
● Roux at Skindles (Alain Roux – French Brasserie) located on Maidenhead's riverside.
Bray Cottages
Bray Cottages feature six luxurious but quintessentially British cottages located in the heart of the foodie village of Bray-on-Thames. With a choice of one, two or three bedrooms, each cottage has been designed with exceptional flare, encompassing sumptuous fabrics, superior furnishings and splendid attention to detail. Simply oozing character, luxury, charm and intimacy, the eclectic mix of modern and traditional is perfectly balanced to create just the right environment for you to celebrate a very special occasion, against the backdrop of the delightful village of Bray.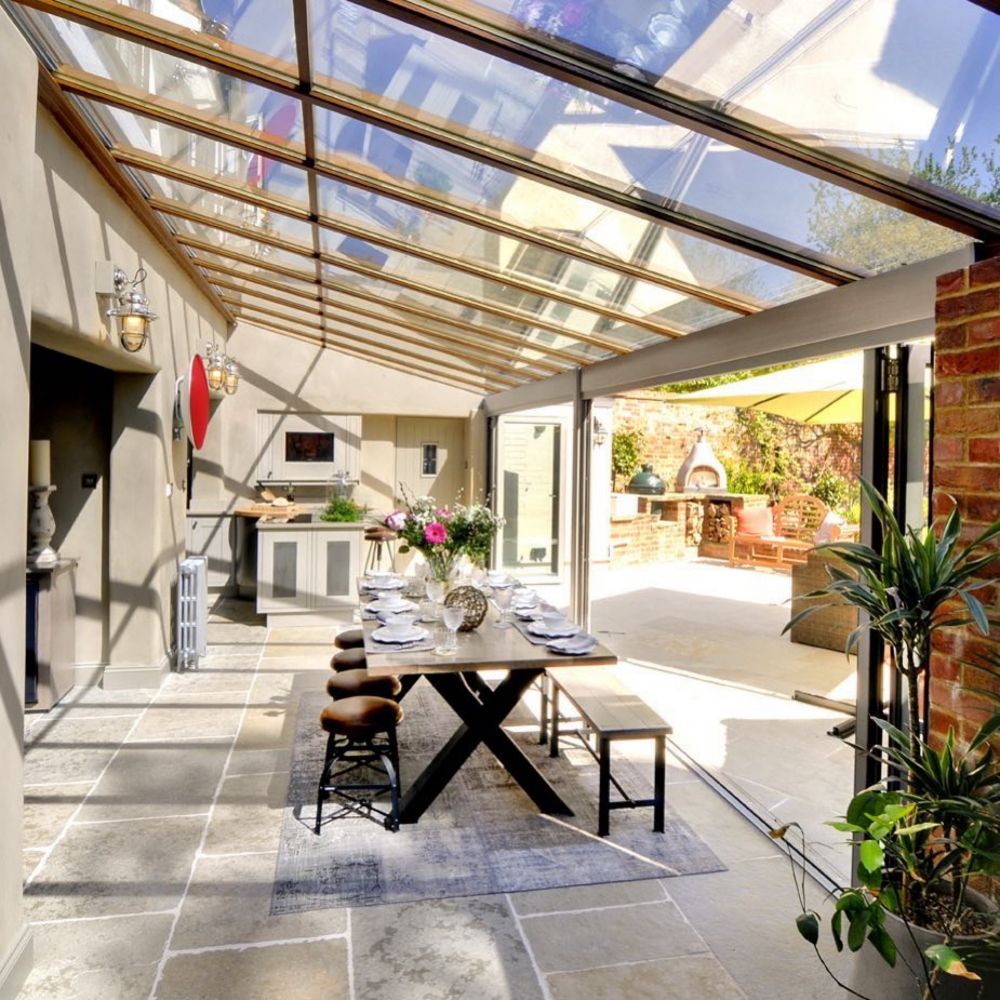 From the point of enquiry until guests depart, the team at Bray Cottages are on hand 24/7 to fulfil any requests and leave you with an unforgettable experience.
Click here to view Bray Cottages website. Lavender House is one of the most popular of Bray Cottages' properties for a Jack & Scott private dining experience.
Jack & Scott
Not only do guests visit Bray for the brilliant restaurants, some like to make the most out of their stay and organise private chefs to cook for them within our properties.
During the first lockdown, Bray Cottages teamed up with Michelin-starred chef Heston Blumenthal's son, Jack Blumenthal, and Scott Perkins to offer a delicious private dining experiences at Bray Cottages. The response has been incredible.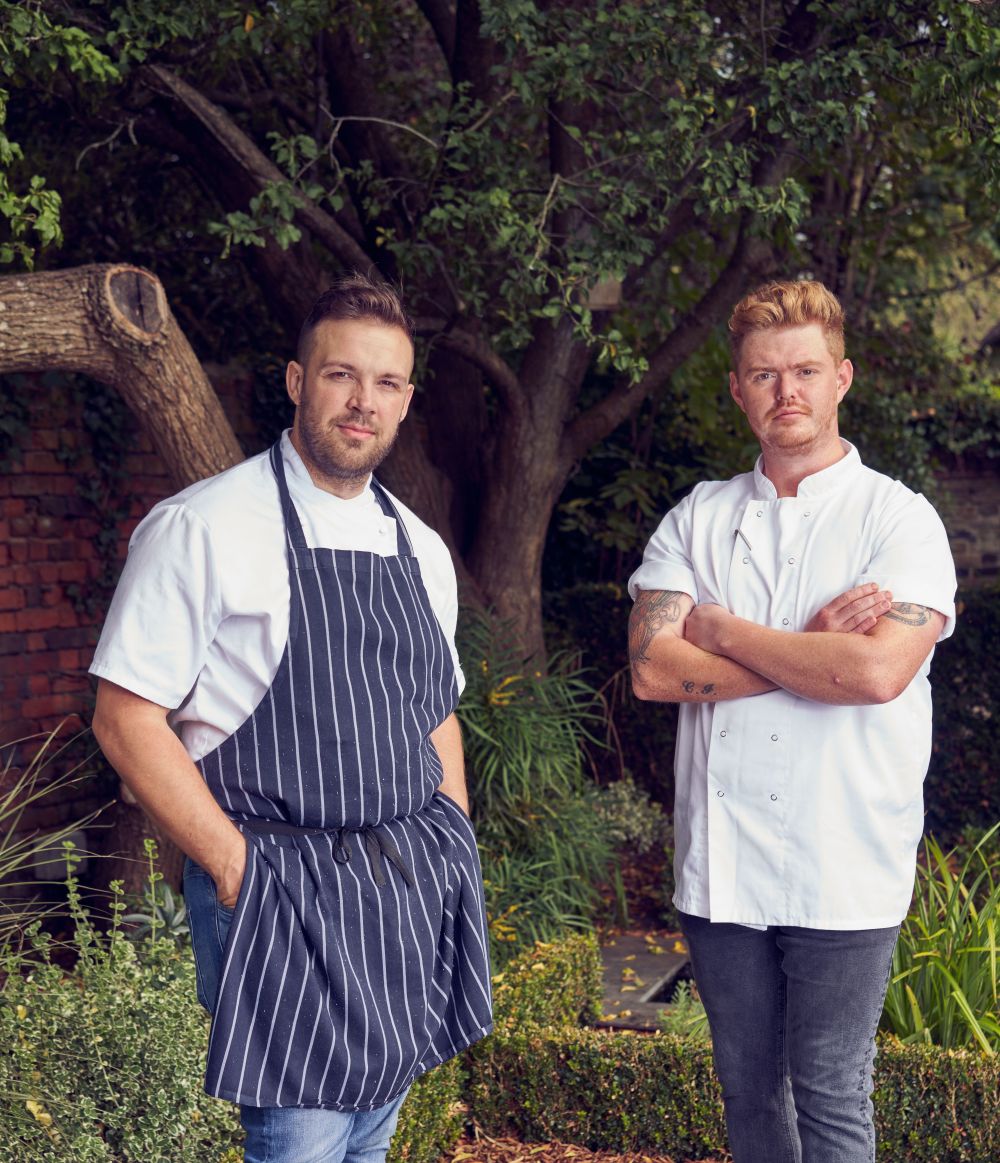 Jack Blumenthal and Scott Perkins are two Michelin-trained chefs with over 30 years' experience between them. Both come from families with culinary backgrounds and the pair have worked across some of the best restaurants and hotels in the UK, including The Fat Duck, The Hand & Flowers, L'Ortolan and Petrus.
Jack and Scott met at university studying the culinary arts and became teachers, passing on their knowledge to young adults at college level through to degree level.
Jack and Scott are a one-of-a-kind pair and they are both excited to bring their knowledge and skills to the table to create some unique dining experiences for Bray Cottages' guests.
Jack & Scott's Private Dining service is also available nationwide, whether that be in your own home, at an event or a staycation location. Offering a selection of options, from à la carte menus designed around the best of British produce available, to working with you the guest, to design your own personal bespoke menu. Everything they do is designed to give a memorable dining experience that is personal, fun and full of flavour.
Click here to view Jack & Scott's website.
Related
0 Comments