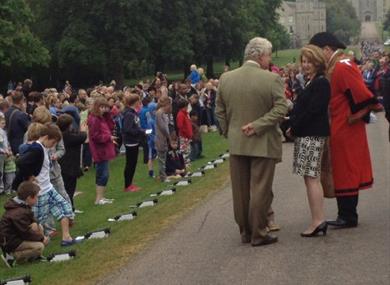 Address/Location
Long Walk (near Brook Street entrance)
Windsor
Berkshire
Contact
On Friday 21 April 2017 the Royal Borough will hold its traditional 21-gun salute on the Long Walk, near the Brook Street entrance at 12 noon.
This public event to celebrate The Queen's 91st birthday will be launched by the Mayor, who will fire the first of the council's mini cannons, under the experienced eye of borough bombardier John Matthews.
Children could even find themselves firing one of the cannons, under supervision. They will be picked from the crowd on the day.